Where Will I Work?
At Walgreens, we have a history of innovation. For over 100 years, we have been constantly evolving to bring our customers the best experiences, from being the first to offer a drive-up pharmacy all the way to satellite connected infrastructure. We have renovated, reimagined and re-branded our corporate workspaces and policies, creating a much more dynamic, collaborative and enjoyable work experience, that will help inspire our team members to continue to change the future of retail, pharmacy and healthcare.
This is a very exciting time here, as we are evolving the ways we work together through updated physical spaces, industry-defining technology and more flexible ways of working. Below you'll find information on our two corporate locations, including the Old Post Office in the heart of downtown Chicago, set to open in early 2020 that will house our digital, marketing and technology teams. This location will also be the new home to Walgreens University, our in-house employee training and development center, which will have a presence both at our Deerfield Support Center, our Van Buren office, as well as virtually. To learn more about our team member experience at the new site click here.
Deerfield IL, Support Office
Walgreens corporate headquarters is located in Deerfield, Illinois, a suburb approximately 25 miles north of Chicago. A thriving part of Chicago's famous North Shore, Deerfield was recently voted the 2nd best place to live in all of Illinois. Today, our Deerfield location not only serves as the command center for our nearly 10,000 stores located in all 50 states, the District of Columbia, Puerto Rico and the U.S. Virgin Islands, it is also headquarters for Walgreens Boots Alliance (WBA), the first global, pharmacy-led health and well-being enterprise.
Dress & Work for Success
Nearly 5,000 Walgreens team members call Deerfield their professional home. It's a place where ideas are born and where people live out their passion for customer and patient care. We offer Business Formal, Business Casual and a new Smart Casual dress option that includes jeans! And our Flex Work* on campus makes it much easier for cross-functional teams to collaborate, while periodically working remotely may help you balance work and personal commitments while increasing productivity.
Working here, you'll also enjoy our "Healthy Living Center" with an on-site pharmacy and health clinic, along with an on-site gym, massage therapist, physical therapist and cafeteria with healthy food options. And our workspaces–from customized desk and seating options to collaborative meeting areas–are designed so everyone can do their best work in an open, friendly, flexible and energizing work environment. Other exciting and convenient on-site amenities of our Deerfield campus include:
Bright Horizon day care facility
Patelco Credit Union
Mini-Walgreens retail store
ATMs located around campus
Full-service cafeteria with Fooda pop-up dining options
Weekly offerings from local vendors within our cafeteria
Dry cleaning pick-up/drop-off service
Chicago Lube and Oil service
On-site parking
Bus shuttle from Metra train hubs in Highland Park and Deerfield
*Flex Work is available to participating departments with manager approval.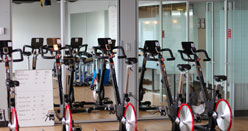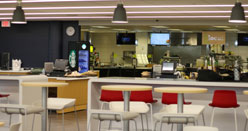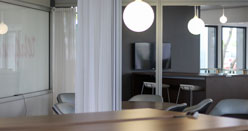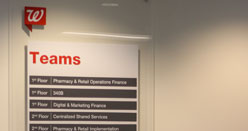 Old Post Office – Downtown Chicago
As we transform our business, we know that it's critical that we create a flexible, collaborative work experience that helps us attract and retain key talent, which will enable us to expand our digital and technical capabilities to meet the current and future needs of our business. While technology is the cornerstone behind Walgreens entire global organization and the world's first global, pharmacy-led health and well-being enterprise. We're leading our industry by advancing a technology model that is better for customers, simpler for team members, and faster for the company. And we now have best-in-class new office space to support our incredible talent, achievements and exciting future.
Our innovative new space occupies approximately 200,000 square feet and will be home to the majority of our pharmacy technology team, along with our digital, mobile and e-commerce technology teams—in total, over 1,800 team members strong. At this location, our tech teams will come together to shape the future of Walgreens, working on exciting development projects.
$800 Million Renovation
Walgreens is proud to be one of the first tenants of the completely redesigned and renovated 2.8 million-square-foot Old Post Office building located in the heart of downtown Chicago at 433 W. Van Buren Street. Billed as the largest adaptive reuse project in the nation, the Old Post Office redevelopment boasted an $800 million renovation plan, including the restoration of the building's historic lobby and no less than 2,400 new windows. Other exciting features and amenities include:
Desirable waterfront location & Riverwalk
Tech Bar
Library
Stylized Art Deco era design
Four-acre rooftop terrace
Landscaped river walk
Food hall
Multiple restaurants, shops and entertainment options
Fitness center
Sport Court
Outdoor cafes
Walgreens University our team member development center, will also have a space dedicated at our downtown location. Walgreens University was built to help provide educational opportunities for all of our team members to grow their careers and improve themselves. Today, Walgreens University delivers hundreds of courses that are developed both internally and through other educational institutions, and are available virtually as well as our two on-site locations in Deerfield, IL and downtown Chicago.
* Fun fact: If you're a film buff, you may already be familiar with our new office building—as the iconic Old Post Office was transformed into both the Gotham City Police Station and Gotham National Bank for the Batman Dark Knight Trilogy.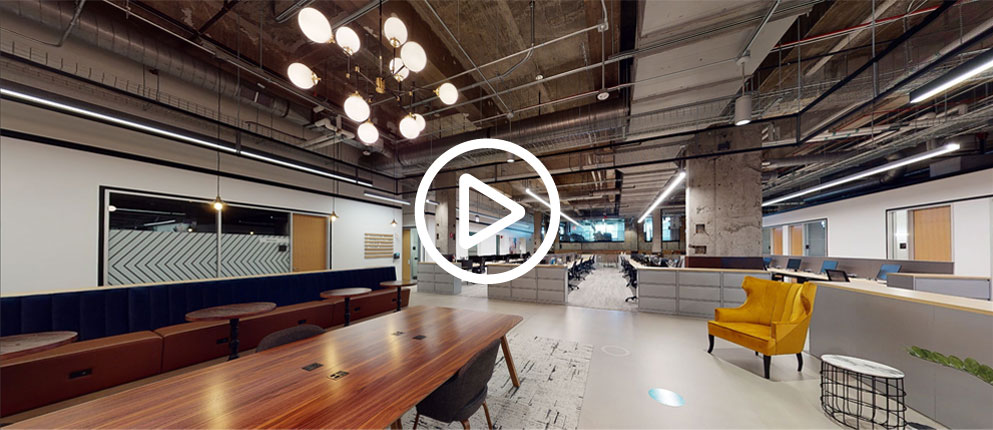 Retail Stores
Opportunity is virtually everywhere. Did you know that just under 80% of the U.S. population lives within 5 miles of a Walgreens store? We have over 9,000 retail locations nationwide and a presence in all 50 states, as well as the District of Columbia, Puerto Rico and the U.S. Virgin Islands. Our average store size is about 14,500 square feet, with 11,000 square feet serving as dedicated retail space – big enough to offer plenty of great career and job opportunities while at the same time, small and intimate enough to really connect with our customers and communities. Our typical retail front includes a checkout area, beauty zone, dry goods, and a photo area, as well as grocery items. Additionally, our healthcare footprint within our stores usually includes a pharmacy, with some locations having additional services on-site such as a clinic or optical area.
Our stores are the heart of our business, and our in-store associates are talented, motivated and committed to helping people feel better and live healthier every day. From filling medications to providing local health services and consultations, our pharmacy staff, consisting of trained pharmacy technicians and pharmacists, are a trusted source with the patients they serve. Our beauty consultants are experts in skincare and beauty products and love to help everyone look and feel their best. And our customer service associates are on the front lines to make sure our customers have an excellent in-store experience when shopping with us. You'll also find our leadership teams here – managers and shift leads- directing overall store operations while coaching and developing store staff to best care for our valued customers.