ECommerce Pharmacist - Call Center (On-Site)
Address: 2225 S PRICE RD,CHANDLER,AZ,85286-07201-21147-S
Job ID 887239BR
When you're on the job, the care you provide customers is just a call or a chat away. You can join our team as a pharmacist, pharmacy technician or customer care specialist in our call centers or work from your own home office. It's the opportunity to be the voice of the company and a vital line of support. And every day, your expertise and problem-solving will enable our in-store teams to spend more time focusing on the communities we serve.
Success Profile
What makes a great call center team member at Walgreens? We're always looking for that special something – those qualities that set a Walgreens team member apart from the rest. Take a look and see how you match up.
Adaptable
Communicator
Good listener
Multi-tasker
Problem Solver
Team player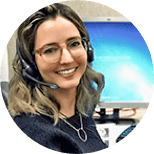 From day one, I couldn't have asked for a friendlier work environment filled with great people. What I love the most is that the Walgreens Call Center has allowed me to use and expand my clinical knowledge while providing me with many new opportunities.

Jessica, Pharmacist
ECommerce Pharmacist - Call Center (On-Site)
Job ID 887239BR
Responsibilities
Job Summary
Responsible for the implementation of healthcare strategies and driving patient health outcomes. Executes patient intervention pharmacy programs and ensures compliance of clinical pharmacy services. Responsible for executing against identified partner-established pharmacy programs. Drives Pharmacy financial performance by executing on pharmacy programs to maximize reimbursements while improving patient health outcomes. Responsible for prescription processing from a remote setting. Fosters strong relationships with medical communities in assigned area and acts as a representative and liaison of the company. Serves as a subject matter expert and resource to other pharmacists and field leaders. Maintains current knowledge of Pharmacy industry and maintains required licensure.
Job Responsibilities
Implements direct patient care programs, including but not limited to Medication Therapy Management programs, Immunization Services, and Payer and Pharma Adherence & Clinical Programs. Willing to travel up to 10% of the time for business purposes (within state and out of state).Drives the execution of multiple business plans and projects to ensure business needs are being met.
Drives compliance and continuous quality improvement in the delivery of clinical pharmacy patient care and services by studying, evaluating, and re-designing processes; monitoring and analyzing results; and implementing changes. Helps ensure area Pharmacies adhere to regulatory compliance, standard operating procedures and FDA regulations.
Drives regional pharmacy financial performance by aligning business strategies with company financial goals. Implements and executes patient intervention pharmacy programs to maximize financial performance.
Supports efforts on enhancing patient experience by increasing focus on healthcare services (e.g. patient consultation, medication management, drug therapy reviews, and retail, clinical, or wellness services such as immunizations, disease state management and Specialty programs).
Provides expertise, resources, education and support to pharmacists and field leadership. Supports staff training experiences and development opportunities. Promotes teamwork and motivates Pharmacy staff by fostering a shared vision and supporting company policies, procedures, mission, values, and standards of ethics and integrity.
Conducts data and clinical reviews and taking necessary actions to ensure accuracy and appropriateness of medications.
Reviews drug histories and patient profiles to ensure proper and safe drug therapy. Provides individualized patient/provider consultation.
Through use of superior communication skills, wins the trust of patients by listening to their issues and providing a sounding board for the pharmacy concerns.
Provides feedback as to the effectiveness of the Customer Retention Program including comments from patients as the value of individual consultations.
Responsible for all questions, dialogues, and issues which relate directly to patient therapy.
Provides clinical consultation and knowledge to patients, doctors, and insurance plans as needed.
Performs other work consistent with the job responsibilities in this document as assigned by management.
Follows guidelines and procedures for all job responsibilities in order to meet goals. Adheres to company policies and procedures including all HIPAA guidelines/regulations.
Ensures compliance with federal, state, and local pharmacy laws.
An Equal Opportunity Employer, including disability/veterans
About Walgreens Boots Alliance
Walgreens Boots Alliance (Nasdaq: WBA) is a global leader in retail pharmacy, impacting millions of lives every day through dispensing medicines, and providing accessible, high-quality care. With more than 170 years of trusted healthcare heritage and innovation in community pharmacy, the company is meeting customers' and patients' needs through its convenient retail locations, digital platforms and health and beauty products.
Including equity method investments, WBA has a presence in more than 25 countries, employs more than 450,000 people and has more than 21,000 stores.
WBA's purpose is to help people across the world lead healthier and happier lives. The company is proud of its contributions to healthy communities, a healthy planet, an inclusive workplace and a sustainable marketplace. WBA is a participant of the United Nations Global Compact and adheres to its principles-based approach to responsible business.
WBA is included in FORTUNE's 2021 list of the World's Most Admired Companies*. This is the 28th consecutive year that WBA or its predecessor company, Walgreen Co., has been named to the list.
More company information is available at www.walgreensbootsalliance.com.
Basic Qualifications

BS in Pharmacy or PharmD and at least 1 year of experience in a retail pharmacy environment.
Current Pharmacist license as granted by the appropriate state licensing authority.
Experience motivating team members to research and resolve issues.
Experience working with confidential information.
Willing to work non-standard hours, which may include evenings, holidays and/or weekends.
Experience using time management skills such as prioritizing/organizing and tracking details and meeting deadlines of multiple projects with varying completion dates.
Experience developing ways of accomplishing goals with little or no supervision, depending on oneself to complete objectives and determining when escalation of issues is necessary.
Experience providing customer service to internal and external customers, including meeting quality standards for services, and evaluation of customer satisfaction.
Willing to travel up to 10% of the time for business purposes (within state and out of state).
Preferred Qualifications

Willingness to obtain other state pharmacy licenses if needed.
Knowledge of insurance plans.
Knowledge of computer operating systems including Intercom, Promise, and Plus.
Basic level skill in Microsoft Excel (for example: opening a workbook, inserting a row, selecting font style and size, formatting cells as currency, using copy, paste and save functions, aligning text, selecting cells, renaming a worksheet, inserting a column, selecting a chart style, inserting a worksheet, setting margins, selecting page orientation, using spell check and/or printing worksheets).
Basic skill level in Microsoft PowerPoint (for example: inserting, rearranging, hiding and deleting slides, navigating between slides, increasing list level, adding, centering and editing text, changing views, inserting a table or a note, moving objects, printing outline view and/or running a slide show).
Basic level skill in Microsoft Word (for example: opening a document, cutting, pasting and aligning text, selecting font type and size, changing margins and column width, sorting, inserting bullets, pictures and dates, using find and replace, undo, spell check, track changes, review pane and/or print functions).
Benefits
Health, dental and vision

401(k), Profit-Sharing and Employee Stock Purchase Programs

PTO

Maternity and Paternity Leave

Holidays

Employee discount
Trending
Our Microsoft partnership

Walgreens to implement voice-powered AI technology in stores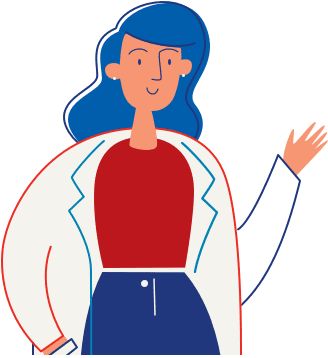 New opportunities for current team members
Learning and growing is a big part of our culture. So we love it when our people want to explore new possibilities.