IT Principal Technical Architect (Hybrid/Chicago)
Address: 433 W VAN BUREN STREET,CHICAGO,IL,60607-00433-04579-2
Job ID 888013BR
Ready to impact the next generation of healthcare technology, products and services? When you join us, your work will set the standards for database platform deployment and shape our solutions for the future. It's an opportunity to reimagine the way we support our nearly 9,000, pharmacy-led, health and well-being retail stores worldwide and our entire organization.
Success Profile
What makes a great technical architect at Walgreens? We're always looking for that special something – those qualities that set a Walgreens team member apart from the rest. Take a look and see how you match up.
Analytical
Collaborative
Insightful
Logical
Problem Solver
Technologically Savvy
IT Principal Technical Architect (Hybrid/Chicago)
Job ID 888013BR
Responsibilities
Job Summary
Defines IT architecture to ensure that the organization's IT solutions are built within a consistent framework and aligned to strategy. Implements and may lead activities that generally impact multiple components / processes and the work of own and possibly other teams. Assigned highly-complex, strategic undertakings that regularly require the application of self-guided judgment and creativity. Receives work in short, mid- and long- term outcomes and operates within the context of defined operating outcomes.
Job Responsibilities
Leads the creation of or creates design documents that ensure consistency in development across the IT organization. Leads the definition of software architecture to ensure that the IT organization's software solutions are built within a consistent framework.
Leads the decision-making processes related to the selection of software architecture solutions.
Serves as a technical and business-savvy resource to software engineering personnel on a wide range of software design issues.
Implements and improves core software infrastructure. Participates in improving software development lifecycle, technical operations and technology innovation.
Develops technical / business approaches and new or enhanced technical resources.
Shares highly-complex information related to areas of expertise and/or to gain acceptance of new or enhanced technology / business solutions.
Anticipates and prevents problems and roadblocks before they occur.
Performs systems and applications performance characterization and trade-off studies through analysis and simulation.
Leads development teams on projects to guide timely and accurate delivery of new features or technical improvements.
Develops the technical "vision" and designs specifications of assigned projects and may perform as implementation lead.
Mentors less experienced members of the team. Leads teams / projects and implementations.
Provides subject matter expertise to less experienced team members. May participate in teaching and training members of work team.
May represent IT Technology in internal or external forums.
Basic Qualifications

Bachelor's degree and at least 6 years of experience in an IT engineering role OR High school / GED and at least 9 years of experience in an IT engineering role.
At least 4 years of leadership experience in server side or client side technologies
Experience in domain-specific architecture concepts and emerging technologies. (Design patterns, frameworks, current Java based solutions, mobile, OR Infrastructure Administration OR Data Sciences)
At least 2 year of experience in domain-specific Architecture.
Experience working with matrix teams including teams in different time zones
Experience creating and promoting guiding development principles and influencing development teams, business users and management in adoption of technical solutions.

At least 2 years of experience contributing to financial decisions in the workplace.

At least 3 years of direct leadership, indirect leadership and/or cross-functional team leadership.

Willing to travel up to 10% of the time for business purposes (within state and out of state).
Preferred Qualifications

Master's Degree in Computer Science, Information technology, Engineering, Science, or Math.
An employee in this position can expect a salary/hourly rate between $98,100 and $267,000 plus bonus pursuant to the terms of any bonus plan if applicable. The actual salary will depend on experience, seniority, geographic locations, and other factors permitted by law. To review benefits, please click here jobs.walgreens.com/benefits.
Benefits
Health, dental and vision

401(k), Profit-Sharing and Employee Stock Purchase Programs

PTO

Onsite fitness center and health center

Work & life resources

Employee discount
Trending
Our IT Teams Are Changing the Future of Healthcare

Read about how Walgreens and Microsoft partnered to develop digital healthcare services.

Helping Patients with Technology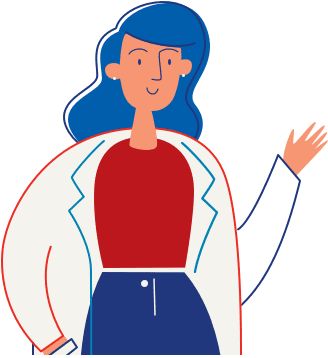 New opportunities for current team members
Learning and growing is a big part of our culture. So we love it when our people want to explore new possibilities.