Senior Director, Enterprise Technical Architecture
Address: 200 WILMOT ROAD,DEERFIELD,IL,60015-00001-Y
Job ID 743838BR
Ready to impact the next generation of healthcare technology, products and services? When you join us, your work will set the standards for database platform deployment and shape our solutions for the future. It's an opportunity to reimagine the way we support our nearly 9,000, pharmacy-led, health and well-being retail stores worldwide and our entire organization.
Success Profile
What makes a great technical architect at Walgreens? We're always looking for that special something – those qualities that set a Walgreens team member apart from the rest. Take a look and see how you match up.
Analytical
Collaborative
Insightful
Logical
Problem Solver
Technologically Savvy
Senior Director, Enterprise Technical Architecture
Job ID 743838BR
Responsibilities
Job Summary
This role is part of the OneIT global enterprise architecture team, and exists to be co-accountable for establishing the future state enterprise technical architecture for the company, focused on all domains within the technical architecture infrastructure, devices, middleware, network, cloud and collaboration; and to work closely with technology leadership to establishing a renewal and refresh plan for our infrastructure assets. This role will ensure all technology domains are represented and well understood within the architecture community, and its governance processes, policies and standards. This role will be part of a centralized team, but will have coordinative responsibilities for domain architects and experts embedded within the Service Delivery & Infrastructure teams within the US and International.
The role reports to the VP OneIT Enterprise Architecture.
Outcomes directed have a significant impact on the organization's short- and long-term results, specific customers and/or partners.
The incumbent will at all times represent the WBA ONE IT-vision and act in line with the vison of the global enterprise IT strategy.
Job Responsibilities
Collaborates with IT leadership in the design and development of the strategic direction and vision for the enterprise technical architecture function.
Develops and maintains the Walgreens future state enterprise technical architecture in alignment with the overall IT vision, supporting the information needs of the business.
Creates and implements a high level roadmap to guide and shape the delivery of new data assets and migration of existing assets towards the enterprise technical architecture.
Develops and establishes standards and polices for infrastructure assets classes, and collaborates with the application and shared services teams to inventory and classify existing infrastructure assets.
Establishes and leads an enterprise technical architecture governance process to enable Sr. IT leadership to direct investment towards strategically and financially appropriate activities.
Collaborates across business unit Information management to identify opportunities to leverage common solutions and extend the adoption of standards.
Facilitates the sharing of technical architecture best practices throughout the architecture community and the IT organization by assisting in the creation of a technical architecture community of practice.
An Equal Opportunity Employer, including disability/veterans
About Walgreens Boots Alliance
Walgreens Boots Alliance (Nasdaq: WBA) is a global leader in retail pharmacy, impacting millions of lives every day through dispensing medicines, and providing accessible, high-quality care. With more than 170 years of trusted healthcare heritage and innovation in community pharmacy, the company is meeting customers' and patients' needs through its convenient retail locations, digital platforms and health and beauty products.
Including equity method investments, WBA has a presence in more than 25 countries, employs more than 450,000 people and has more than 21,000 stores.
WBA's purpose is to help people across the world lead healthier and happier lives. The company is proud of its contributions to healthy communities, a healthy planet, an inclusive workplace and a sustainable marketplace. WBA is a participant of the United Nations Global Compact and adheres to its principles-based approach to responsible business.
WBA is included in FORTUNE's 2021 list of the World's Most Admired Companies*. This is the 28th consecutive year that WBA or its predecessor company, Walgreen Co., has been named to the list.
More company information is available at www.walgreensbootsalliance.com.
Basic Qualifications

Bachelor's degree and at least 8 years of experience in an Enterprise Technical Architecture role or Enterprise IT Strategy function or a High School Diploma/GED and at least 11 years of experience in an Enterprise Technical Architecture role or Enterprise IT Strategy function.
Experience in current middleware technologies, ESB architecture, SOA and BPM
Knowledge of current trends in server technologies, such as blade technology
Knowledge of current trends in mobile and wireless technology
Knowledge of current trends in healthcare technology including biometric devices
Experience providing customer service to internal and external customers, including meeting quality standards for services, and evaluation of customer satisfaction.
Experience coordinating and facilitating executive management meetings
Experience diagnosing, isolating, and resolving complex issues and recommending and implementing strategies to resolve problems
Experience in identifying operational issues and recommending and implementing strategies to resolve problems.
Experience developing strategic initiatives which align with business goals and budget.
At least 5 years of experience contributing to financial business decisions in the workplace.
At least 5 years of direct leadership, indirect leadership, and/or cross functional team leadership.
Willing to travel up to/at least 10% of the time for business purposes (within state and out of state).
Preferred Qualifications

Bachelor's Degree in Computer Science or Engineering
Knowledge of current trends in mobile and wireless technology in a retail setting
Experience in retail technologies and POS systems

An employee in this position can expect a salary/hourly rate between $135,375.00 and $368,040.00 plus bonus pursuant to the terms of any bonus plan if applicable. The actual salary will depend on experience, seniority, geographic locations, and other factors permitted by law. To review benefits, please click here jobs.walgreens.com/benefits.
Benefits
Health, dental and vision

401(k), Profit-Sharing and Employee Stock Purchase Programs

PTO

Onsite fitness center and health center

Work & life resources

Employee discount
Trending
Our IT Teams Are Changing the Future of Healthcare

Read about how Walgreens and Microsoft partnered to develop digital healthcare services.

Helping Patients with Technology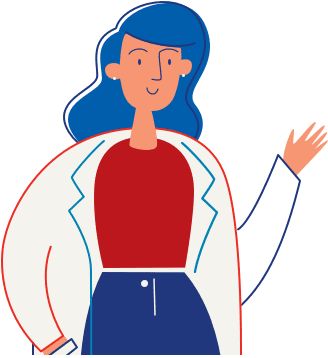 New opportunities for current team members
Learning and growing is a big part of our culture. So we love it when our people want to explore new possibilities.