HERO Shift Lead (Military and Veterans)
Address: 7506 N SHADELAND AVE,INDIANAPOLIS,IN,46250-02066-03442-S
Job ID 985751BR
When you join our HERO Program at Walgreens as a shift lead (SFL), emerging store manager (ESM), pharmacy operations manager (RxOM) or store manager unassigned (SMU), you're part of a team that always puts our heart and soul into doing things the right way. We're investing in our neighborhoods, our customers and of course, our veterans. The HERO Program was created to leverage your skills and experiences and help you transition into a retail management dynamo. Our mission is helping people live healthier and happier lives, and you could be a big part of those plans. So if you're ready to lead the way, we've got the tools and support to back you up.
Shifts: Full-time or part-time

Job Level: Entry-level leadership

Travel: None

Salary: Hourly
Success Profile
What makes a great candidate for our HERO program? We're always looking for that special something – those qualities that set a Walgreens team member apart from the rest. Take a look and see how you match up.
Entrepreneurial
Leadership
Problem Solver
Quick-thinking
Responsible
Team Player
Career Path
Joining our HERO Program as a shift lead or emerging store manager is just the beginning. With plenty of training, career development and hands-on experience, your path to store management and beyond is right in front of you.
Shift Lead / Emerging Store Manager / Pharmacy Operations Manager / Store Manager Unassigned

Shift Lead / Emerging Store Manager / Pharmacy Operations Manager / Store Manager Unassigned

Emerging Store Manager

Emerging Store Manager

Store Manager

Store Manager
Explore career paths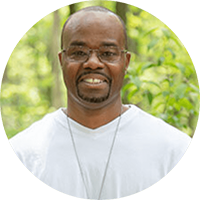 When I learned about the HERO program, I felt that I met all the requirements and had the necessary experience and knowledge to be successful at Walgreens. I have always loved working with people and learning new skills. I know that all of my years of work added with my experience in the Military has prepared me to be exceptionally successful, while enjoying what I like the most.

Darnell S., ASM-T Army, E6-Staff Sergeant
HERO Shift Lead (Military and Veterans)
Job ID 985751BR
Responsibilities
Opens and closes the store in the absence of store management, including all required systems start-ups, required cash handling, and ensuring the floor and stock room are ready for the business day. Responsible for opening back door of store for deliveries.
Customer Experience
Engages customers and patients by greeting them and offering assistance with products and services. Resolves customer issues and answers questions to ensure a positive customer experience.
Models and shares customer service best practices with all team members to deliver a distinctive and delightful customer experience, including interpersonal habits (e.g., greeting, eye contact, courtesy, etc.) and Walgreens service traits (e.g., offering help proactively, identifying needs, servicing until satisfied, etc.).
Operations
Responsible for holding store keys to open and close without management as necessary.
Assists with and coaches other team members to work with warehouse and vendor ordering process as the orders are created, reviewed, and received, including opening the backdoor for vendor deliveries.
Responsible and accountable for registering all related sales on assigned cash register, including records of scanning errors, price verifications, items not on file, price modifications, and voids.
Assists manager or assistant store manager in reviewing order exceptions on order release day and assists in reverse logistics (e.g., 1506, returns, empty package).
Assists manager or assistant store manager in evaluating and developing displays, including promotional, seasonal, super structures, and sale merchandise. Completes resets and revisions.
Maintains accurate inventory counts; maintains the accuracy of on-hand quantities including, but not limited to, basic departments, stockroom, and overstock locations.
Assist with ensuring the Outdate program is followed with team members.
Responsible for basic department pricing and making daily price changes; ensures proper signage is displayed at the store to support accurate pricing of products. Ensures any additional pricing tasks related to local regulations and/or regulatory compliance programs are completed accurately and within the required time frame.
Assist with bookkeeping activities, including cash report, cash counts, ledgers, and bill payment as necessary or as requested.
Assists with exterior and interior maintenance by ensuring clean, neat, orderly store condition and appearance, including requesting store or system repairs as required in manager absence, or as requested by manager.
Assists with separation of food items (e.g., raw foods from pre-cooked) and product placement as specified by policies/procedures (e.g., raw and frozen meats on bottom shelves). For consumable items, assists in stock rotation, using the first in, first out method and restock outs.
Has working knowledge of store systems and store equipment.
Assist at Pharmacy out window as requested.
Ensures compliance with state and local laws regarding regulated products (e.g., alcoholic beverages and tobacco products).
Responsible for bag checks of team members before leaving the store.
Complies with all company policies and procedures; maintains respectful relationships with coworkers.
Completes special assignments and other tasks as assigned.
Training & Personal Development
Attends training and completes PPLs requested by Manager.
Obtains and maintains valid PTCB certification or pharmacy license as required by state.
Communications
Serves as a liaison between management and non-management team members by communicating assigned tasks to team members when store management is not present.
Reports disciplinary issues and customer complaints to management.
Basic Qualifications

One year of prior leadership, supervisory, or retail key holder work experience.

At least one year of leadership experience in the Military with a rank of E4-E6 (Army/Navy/Air Force/Coast Guard); E3-E6 (Marine Corp).

Willingness to work flexible schedule, including evening and weekend hours.
Preferred Qualifications

Prefer the knowledge of store inventory control.
The following information is applicable for San Francisco, CA applicants: Pursuant to the San Francisco Fair Chance Ordinance, we will consider for employment qualified applicants with arrest and conviction records.
An Equal Opportunity Employer, including disability/veterans.
The following information is applicable to Colorado only, in accordance with the Colorado Pay Equity Act. Please review the available benefits and salary available for this position by clicking here: jobs.walgreens.com/benefits. Walgreens will provide applicants in other states with information related to the position, to the extent required by state or local law, by calling 1-866-967-5492.
Benefits
401(k), Profit-Sharing and Employee Stock Purchase Programs

Continuing education

PTO

Military leave & ESGR

Mentoring

SNHU tuition discount + supportive resources

Health, dental and vision*
*with a 30-hour work week
Trending
SNHU: Walgreens Education Partner

Walgreens wants a few good veterans for future leadership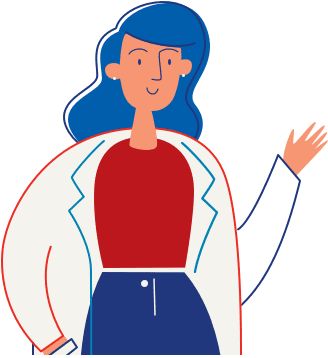 New opportunities for current team members
Learning and growing is a big part of our culture. So we love it when our people want to explore new possibilities.