Director Procurement Transformation
Address: 106 WILMOT RD,DEERFIELD,IL,60015-05123-01106-2
Job ID 861330BR
Join our talented procurement team members and challenge the status quo. We're leading critical change management initiatives, navigating business transformations and enabling sustainable innovations. The work you do will translate into greater efficiencies and cost reductions, reimagining our global processes and lifting up our entire organization.
Success Profile
What makes a great procurement team member at Walgreens? We're always looking for that special something – those qualities that set a Walgreens team member apart from the rest. Take a look and see how you match up.
Competitive
Deadline-oriented
Proactive
Relationship expertise
Results-driven
Strategic
Director Procurement Transformation
Job ID 861330BR
Responsibilities
Job Summary
Are you an influential big picture problem solver who enjoys collaborating with Fortune 500 c-suite execs to drive business transformation? Do you have leadership experience delivering impactful top-line and bottom-line results across diverse indirect procurement categories such as IT, Logistics, Property, Professional Services, and etc.? If yes, Goods Not for Resale Procurement ("GNFR") at Walgreens Boots Alliance is looking for you.
GNFR Procurement has a newly created leadership position, Procurement Director – Procurement Transformation, charged with leading a multi-year project to evolve our procurement processes and technology to attract top talent as the absolute best place to work in greater Chicago for procurement professionals. The team will spearhead systemic efforts to extend the value lifecycle of external indirect goods and services thru improved end-to-end management of supplier relationships in support or our retail-led pharmacy business and emerging ambitions in Walgreens Health.
This role leads a small team task with program management, change management, communications, analytics and center-of-excellence capabilities to enable the category teams to seamlessly partner with the business to create and deliver sustainable value through brilliant and responsible procurement. A successful candidate is a high standards and high workload capacity leader with the ability to translate complex business needs into clear insightful actions and plans that are easy to execute in a complex and fast paced environment.
Job Responsibilities
Plans, develops and implements business plans and budgets, including long-range objectives, performance goals and metrics for each category. Collaborates with Operations, Legal, Supply Chain and other customers as needed to champion cross-functional sourcing initiatives. Understands category specific (store and pharmacy operations) principles and value of analytics.

Provides continuous leadership, oversight of work quality and constructive feedback to direct reports.

Communicates Company, department and individual performance goals and levels of goal achievement.

Recruits, hires and trains a qualified and talented team of employees.

Supervises and approves the planning process with Category Managers in developing and recommending sourcing solutions, channels for distribution and execution of best practices for the assigned categories.

Applies complex analytics to enable optimized cost savings and ensure an adequate supply chain.

Creates collaborative business plans with strategic vendors and negotiates strategies and programs.

Oversees that Category Managers develop and maintain positive vendor relationships.

Approves Category Manager vendor contract negotiations, guaranteeing the attainment of the most advantageous pricing, terms, discounts, allowances, quality, delivery, service and dating (where applicable).

Ensures all goods and services meet established standards. Addresses business unit complaints, requests, and questions and resolves within guidelines.

Assures proper analysis and application of internal and external industry specific research information, to determine Company direction in designated categories, reasons for pricing increases/decreases, and develops risk mitigation strategies.

Directly manages complex negotiations with suppliers that require a detailed strategic plan and have a direct correlation with Walgreens operational needs goals.

Manages the development of procedures to ensure goods and services are available to business units and maintain sufficient inventory levels and/or supply chain to support all events.

Drives to execute divisional benefits and/or cost savings goals and targets. Assures the appropriate use of corporate capital.

Ensures positive vendor relationships are maintained; monitors supplier's performance and holds supplier accountable for the adherence to Walgreen policies, procedures and appropriate service levels.

Supports the talent development of inter-divisional team members and the overall development of cross-functional teams. Collaborates with analysts, associate category managers, and category managers.
An Equal Opportunity Employer, including disability/veterans
About Walgreens Boots Alliance
Walgreens Boots Alliance (Nasdaq: WBA) is a global leader in retail pharmacy, impacting millions of lives every day through dispensing medicines, and providing accessible, high-quality care. With more than 170 years of trusted healthcare heritage and innovation in community pharmacy, the company is meeting customers' and patients' needs through its convenient retail locations, digital platforms and health and beauty products. Including equity method investments, WBA has a presence in more than 25 countries, employs more than 450,000 people and has more than 21,000 stores. WBA's purpose is to help people across the world lead healthier and happier lives. The company is proud of its contributions to healthy communities, a healthy planet, an inclusive workplace and a sustainable marketplace. WBA is a participant of the United Nations Global Compact and adheres to its principles-based approach to responsible business.
WBA is included in FORTUNE's 2021 list of the World's Most Admired Companies*. This is the 28th consecutive year that WBA or its predecessor company, Walgreen Co., has been named to the list.
More company information is available at www.walgreensbootsalliance.com.

#LI-WM1
Basic Qualifications

Bachelor's degree and at least 7 years of experience in category management strategies for a retailer, wholesaler, or a services company.
At least 7 years of experience applying strategic sourcing practices focused on meeting the business challenges and needs of the organization.
At least 5 years' experience developing and implementing requirements to execute strategic sourcing activities.
Experience with business alignment and global sourcing.
Experience in new business development of global partnerships.
Leadership experience in synergizing global partnerships.
Experience with conducting and guiding analysis for industry potential evaluation.
Knowledge of the strategic sourcing, procurement lifecycle and procurement best practices and methods.
Experience communicating both verbally (on phone, one-on-one, to groups) and in writing (emails, letters, reports, presentations) to various audiences (work group, team, company management, prospective acquisitions, external clients).
Experience interacting with senior level executives.
Intermediate level skill in Microsoft Excel (for example: using SUM function, setting borders, setting column width, inserting charts, using text wrap, sorting, setting headers and footers and/or print scaling).
Intermediate level skill in Microsoft Word (for example: inserting headers, page breaks, page numbers and tables and/or adjusting table columns).
Intermediate level skill in Microsoft PowerPoint (for example: applying a theme, formatting character spacing, inserting a picture, changing slide layout and theme colors, adding transitions, customizing slide numbers, changing chart style and/or formatting font).
At least 2 years of experience contributing to financial decisions in the workplace.
At least 3 years of direct leadership, indirect leadership and/or cross-functional team leadership.
Preferred Qualifications

MBA or other advanced degree or CPM certification
Experience in managing category spends in excess of $1B.
Experience in multiple procurement transformation leadership roles.
Benefits
Health, dental and vision

401(k), Profit-Sharing and Employee Stock Purchase Programs

PTO

Maternity and Paternity Leave

Holidays

Employee discount
Trending
Meet Jim Townsend, Chief Procurement Officer

Meet Chloe, Boots Category Manager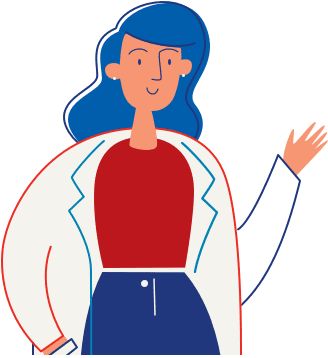 New opportunities for current team members
Learning and growing is a big part of our culture. So we love it when our people want to explore new possibilities.
As you search for opportunities that fit your skills, any jobs you view will appear here.
As you search for opportunities that fit your skills, any jobs you view will appear here.