Procurement Rotational Associate
Address: 106 WILMOT RD,DEERFIELD,IL,60015-05123-01106-2
ID de la oferta 991412BR
Únase a los talentosos miembros de nuestro equipo de compras y desafíe el statu quo. Estamos liderando iniciativas críticas de gestión de cambios, navegando por transformaciones comerciales y permitiendo innovaciones sostenibles. El trabajo que realice se traducirá en mayores eficiencias y reducciones de costos, reinventando nuestros procesos globales y elevando toda nuestra organización.
Perfil
¿Qué hace a un gran miembro del equipo de adquisiciones de Walgreens? Siempre estamos buscando ese algo especial, esas cualidades que diferencian a un miembro del equipo de Walgreens del resto. Echa un vistazo y mira cómo te emparejas.
Competitivo
Orientado a la fecha límite
Proactivo
Experiencia en relaciones
Orientado a resultados
Estratégico
Procurement Rotational Associate
ID de la oferta 991412BR
Responsabilidades
Job Summary
Entry level procurement role, which supports the delivery of end to end category management at a local, regional and when appropriate a global level. The majority of this portfolio will be regional and/or local in nature and includes working with stakeholders (functional, procurement and supplier), to execute end to end category management key activities and support functions. Opportunity to develop basic procurement skills through progressively challenging assignments on the path to a procurement profession. This job comprises of five key activities: Category analytics and project identification. Leading RFI/RFQ/RFP activities for Medium to Low Spend. Cost program support. Database management and supplier due diligence support. Contract administration
Job Responsibilities
Category analytics and project identification & Management

Utilizes data from the system to provide benchmarks, financial analysis, and spend analysis for

assigned business units for planning and decision making

Analyzes data to identify areas of opportunity and potential projects and develops business

case in alignment with assigned internal business unit

Tracks and coordinate project plans including goals, strategy, resource scheduling, and timelines

Effectively project manages work to schedule; managing risk, opportunities, resources

Manages competing priorities and is able to deliver on multiple task

Leading RFI/RFQ/RFP activities for Medium to Low Spend

Leads the RFx Activities for Medium to Low Value Spend

Prepares RFx packages, conducting the RFx events as well as follow up activities with the

partnership of the Category Management Team

Collaborates with and aligns all supporting functions needed for the procurement process

including but not limited to Accounting, Finance, Tax, Strategic Sourcing Category Managers,

external vendors and other supporting functions

Cost program support

Performs operational procurement activities

Responsible for providing project coordination and transactional procurement for their assigned internal business units

Supports cash flow program communication and process flow

Works cross functionally to develop work flow and procedure documents
Database management and supplier due diligence support

Supports database management team to ensure databases (contract, spend and supplier) are up to date

Supports supplier due diligence during supplier selection and onboarding, consulting with Category and Assistant Category Managers while managing stakeholder expectations

Supports ongoing supplier assurance with direct interaction with suppliers, ensuring all periodics are in place and knowing when to escalate

Analyzes existing systems/processes to determine more efficient processing methods or to identify errors

Contract administration

Catalogue and system item management

Oversees simple contract variations and statements of work, working with stakeholders and informing and consulting Category and Assistant Category Managers.

Analyzes existing systems/processes to determine more efficient processing methods or to identify errors
An Equal Opportunity Employer, including disability/veterans
About Walgreens Boots Alliance
Walgreens Boots Alliance (Nasdaq: WBA) is a global leader in retail pharmacy, impacting millions of lives every day through dispensing medicines, and providing accessible, high-quality care. With more than 170 years of trusted healthcare heritage and innovation in community pharmacy, the company is meeting customers' and patients' needs through its convenient retail locations, digital platforms and health and beauty products.
Including equity method investments, WBA has a presence in more than 25 countries, employs more than 450,000 people and has more than 21,000 stores.
WBA's purpose is to help people across the world lead healthier and happier lives. The company is proud of its contributions to healthy communities, a healthy planet, an inclusive workplace and a sustainable marketplace. WBA is a participant of the United Nations Global Compact and adheres to its principles-based approach to responsible business.
WBA is included in FORTUNE's 2021 list of the World's Most Admired Companies*. This is the 28th consecutive year that WBA or its predecessor company, Walgreen Co., has been named to the list.
More company information is available at
www.walgreensbootsalliance.com
.
Basic Qualifications

Bachelors Degree OR High School/GED and at least 3 years experience
Bachelor's Degree completed by June 30th of the program year.
GPA of 3.0 or above.
Intermediate level skill in Microsoft Excel (for example: using SUM function, setting borders, setting column width, inserting charts, using text wrap, sorting, setting headers and footers and/or print scaling)
Intermediate level skill in Microsoft PowerPoint (for example: applying a theme, formatting character spacing, inserting a picture, changing slide layout and theme colors, adding transitions, customizing slide numbers, changing chart style and/or formatting font) Intermediate level skill in Microsoft Word (for example: inserting headers, page breaks, page numbers and tables and/or adjusting table columns).
Preferred Qualifications

Experience with Smart by GEP or other database system.
Experience with SAP, Ariba and/or Oracle purchasing systems.
Explorar mas de esta ubicación
Ver mas
Regístrese para recibir nuevas alertas de trabajo e información
Beneficios
Salud, dental y de la vista

Programas 401(k), participación en las ganancias y compra de acciones para empleados

Toma de fuerza

Licencia de Maternidad y Paternidad

Vacaciones

Descuento para empleados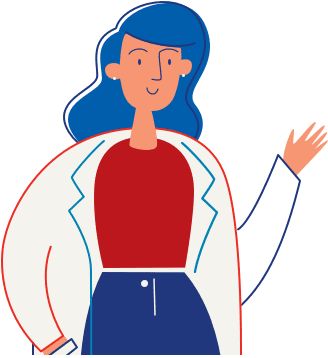 Nuevas oportunidades para el miembro actual del equipo
Aprender y crecer es una gran parte de nuestra cultura. Por eso nos encanta cuando nuestra gente quiere explorar nuevas posibilidades.
No hay trabajos guardados.
Tus trabajos que buscas, aparecen aqui.