Senior Category Manager, Agile Procurement
Address: 106 WILMOT RD,DEERFIELD,IL,60015-05123-01106-2
ID de la oferta 1010434BR
Únase a los talentosos miembros de nuestro equipo de compras y desafíe el statu quo. Estamos liderando iniciativas críticas de gestión de cambios, navegando por transformaciones comerciales y permitiendo innovaciones sostenibles. El trabajo que realice se traducirá en mayores eficiencias y reducciones de costos, reinventando nuestros procesos globales y elevando toda nuestra organización.
Perfil
¿Qué hace a un gran miembro del equipo de adquisiciones de Walgreens? Siempre estamos buscando ese algo especial, esas cualidades que diferencian a un miembro del equipo de Walgreens del resto. Echa un vistazo y mira cómo te emparejas.
Competitivo
Orientado a la fecha límite
Proactivo
Experiencia en relaciones
Orientado a resultados
Estratégico
Senior Category Manager, Agile Procurement
ID de la oferta 1010434BR
Responsabilidades
Job Summary:
Executes and implements effective procurement strategies, from initial identification of procurement
needs through delivery, for indirect goods and services. Develops short-term and long-term strategies
that align with the Company goals for reducing costs and meeting financial expectation, while managing
vendor relationships and new product innovation.
Responsible for negotiating, coordinating, and assuring that assigned indirect spend categories and
services are purchased at the lowest possible cost. Assesses near-term and long term plans to establish
that supplier priorities are balanced with business needs; consults with Sr. Management, and other
subject matter experts to develop alternative solutions; advises on options, risks, total cost of
ownership, and business impacts. Provides oversight of work quality and constructive feedback to direct and indirect reports, where applicable.

Job Responsibilities:
Directs and executes strategic sourcing strategies, best practices, and initiatives that support

aggressive improvements in supplier quality, total cost effectiveness, enhanced service levels,

improved coordination, delivery, pricing, lead-times, payment, risk compliance and other areas as

identified.

Executes category sourcing strategies including development and execution of RFI's and RFP's,

documents bid events through correspondence to suppliers; develops selection criteria and drives the

selection of suppliers in collaboration with a cross-functional teams; conducts supplier negotiations

and ongoing supplier management.

Actively seeks ways to streamline business processes; researches and provides information on

industry category trends and best practices. Provides procurement input to maximize procurement

leverage, optimizes project design and minimizes project durations and cost.

Develops negotiation strategies, gains alignment from stakeholders, leads cross-functional, category-based negotiation teams, and implements appropriate supplier risk analysis. Directly negotiates with suppliers that require a detailed strategic plan and have a direct correlation with Walgreens

operational needs and goals.

Uses current spend information/data and business knowledge to identify sourcing projects for

individual subcategories and develops an overall cost reduction plan. Demonstrates a comprehensive

understanding of business requirements and category ownership by creating and defending category

strategies and decisions with sound analytics. Delegates analytic tasks to key support functions; and

synthesizes results.

Develops supplier score card to measure supplier performance against agreed upon key performance

indicators, tracks compliance and supports formal management reporting to director and other

members of senior management. Benchmark, track, and analyze annual performance metrics and

sourcing trends against budget on a monthly basis to demonstrate continuous improvement and

progress against strategic objectives. Implement supplier management programs with key suppliers

including metrics, performance goals, and improvement initiatives.

Monitors supplier performance to ensure that delivery dates and technical and contractual

requirements are met. Participates in strategic meetings with suppliers and business leaders to ensure

execution of defined strategies. Manages day-to-day on-going category supplier relations and seeks

out growth or revision opportunities within supply base. Acts as the internal point of contact for

supplier management and complaint resolution; conducts regular supplier meetings and implements

improvement strategies with suppliers. Creates, nurtures, and enhances supplier relationships.

Aggressively manages category performance by adhering to internal Savings goals and reviewing

financial models for commodity type items. Ensures spend portfolio for reoccurring managed spend is

balanced through coordinated sourcing waves and leveraged with Capital project sourcing activities.

Drives consolidation of spend and seeks out synergies across Business Units where applicable, by

forming and leading cross-functional strategic sourcing teams to develop and implement

category/commodity strategies and to drive cost from individual spend sub-categories. Champions weekly category review meetings with cross-functional teams to manage category performance.
An Equal Opportunity Employer, including disability/veterans
About Walgreens Boots Alliance
Walgreens Boots Alliance (Nasdaq: WBA) is a global leader in retail pharmacy, impacting millions of lives every day through dispensing medicines, and providing accessible, high-quality care. With more than 170 years of trusted healthcare heritage and innovation in community pharmacy, the company is meeting customers' and patients' needs through its convenient retail locations, digital platforms and health and beauty products.
Including equity method investments, WBA has a presence in more than 25 countries, employs more than 450,000 people and has more than 21,000 stores.
WBA's purpose is to help people across the world lead healthier and happier lives. The company is proud of its contributions to healthy communities, a healthy planet, an inclusive workplace and a sustainable marketplace. WBA is a participant of the United Nations Global Compact and adheres to its principles-based approach to responsible business.
WBA is included in FORTUNE's 2021 list of the World's Most Admired Companies. This is the 28th consecutive year that WBA or its predecessor company, Walgreen Co., has been named to the list.
More company information is available at www.walgreensbootsalliance.com
Basic Qualifications

Bachelor's degree and at least 4 years of procurement, retail, catalog, finance and/or banking

experience OR Master's degree and at least 2 years of indirect procurement experience OR High

School Diploma/GED and at least 7 years of experience in procurement, retail, catalog, finance and/or

banking.

Experience working with business and/or procurement lifecycles and best practices.

Experience in negotiations and developing/executing on strategies.

Experience collaborating with internal and external resources to develop strategies that meet

department goals within budget and established timelines.

Experience managing people, projects and/or cross functional teams.

At least 2 years of experience contributing to financial decisions in the workplace.

At least 2 years of direct leadership, indirect leadership and/or cross-functional team leadership.

Willing to travel up to/at least 10% of the time for business purposes (within state and out of state).
Preferred Qualifications

MBA or other advanced degree or CPM certification.

At least 3 years of experience in negotiating deals.

Intermediate level skill in Microsoft Excel (for example: using SUM function, setting borders, setting

column width, inserting charts, using text wrap, sorting, setting headers and footers and/or print

scaling).

Intermediate level skill in Microsoft PowerPoint (for example: applying a theme, formatting character

spacing, inserting a picture, changing slide layout and theme colors, adding transitions, customizing

slide numbers, changing chart style and/or formatting font).

Intermediate level skill in Microsoft Word (for example: inserting headers, page breaks, page numbers

and tables and/or adjusting table columns)

An employee in this position can expect a salary/hourly rate between $83,250 and $226,440 plus bonus pursuant to the terms of any bonus plan if applicable. The actual salary will depend on experience, seniority, geographic locations, and other factors permitted by law. To review benefits, please click here jobs.walgreens.com/benefits.



Explorar mas de esta ubicación
Ver mas
Regístrese para recibir nuevas alertas de trabajo e información
Beneficios
Salud, dental y de la vista

Programas 401(k), participación en las ganancias y compra de acciones para empleados

Toma de fuerza

Licencia de Maternidad y Paternidad

Vacaciones

Descuento para empleados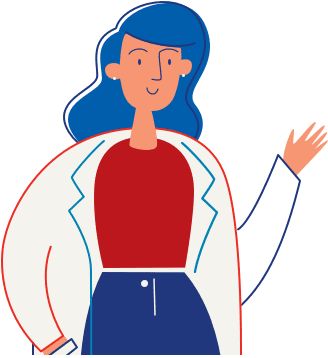 Nuevas oportunidades para el miembro actual del equipo
Aprender y crecer es una gran parte de nuestra cultura. Por eso nos encanta cuando nuestra gente quiere explorar nuevas posibilidades.
No hay trabajos guardados.
Tus trabajos que buscas, aparecen aqui.