HERO Shift Lead (Military and Veterans)
Address: 7506 N SHADELAND AVE,INDIANAPOLIS,IN,46250-02066-03442-S
ID de la oferta 985751BR
Cuando se une a nuestro programa HERO en Walgreens como líder de turno, es parte de un equipo que siempre pone su corazón y alma en hacer las cosas de la manera correcta. Estamos invirtiendo en nuestros vecindarios, nuestros clientes y, por supuesto, nuestros veteranos. El programa HERO se creó para aprovechar sus habilidades y experiencias y ayudarlo a hacer la transición a una dinamo de administración minorista. Nuestra misión es ayudar a las personas a vivir una vida más saludable y feliz, y usted podría ser una gran parte de esos planes. Entonces, si está listo para liderar el camino, tenemos las herramientas y el soporte para respaldarlo.
Turnos: Jornada completa y jornada parcial

Nivel de trabajo: Liderazgo de nivel de entrada

Viajes: Ninguno

Salario: Por hora
Perfil
¿Qué hace a un gran candidato para nuestro programa HERO? Siempre estamos buscando ese algo especial, esas cualidades que diferencian a un miembro del equipo de Walgreens del resto. Echa un vistazo y mira cómo te emparejas.
De emprendedor
Liderazgo
Solucionador de problemas
Pensamiento rápido
Pensamiento rápido
Jugador de equipo
Trayectoria profesional
Unirse a nuestro programa HERO como líder de turno o gerente de tienda emergente es solo el comienzo. Con mucha capacitación, desarrollo profesional y experiencia práctica, su camino para convertirse en gerente de tienda está justo frente a usted.
Jefe de turno / Gerente de tienda emergente

Jefe de turno / Gerente de tienda emergente

Gerente de tienda emergente

Gerente de tienda emergente

Explorar trayectorias profesionales

Explorar trayectorias profesionales
Explore career paths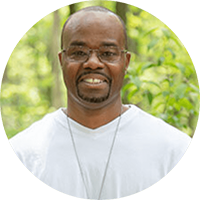 Cuando me enteré del programa HERO, sentí que cumplía con todos los requisitos y tenía la experiencia y los conocimientos necesarios para tener éxito en Walgreens. Siempre me ha gustado trabajar con personas y aprender nuevas habilidades. Sé que todos mis años de trabajo sumados a mi experiencia en las Fuerzas Armadas me han preparado para ser excepcionalmente exitoso, mientras disfruto de lo que más me gusta.

Darnell S., ASM-T Army, E6-Sargento de Estado Mayor
HERO Shift Lead (Military and Veterans)
ID de la oferta 985751BR
Responsabilidades
Opens and closes the store in the absence of store management, including all required systems start-ups, required cash handling, and ensuring the floor and stock room are ready for the business day. Responsible for opening back door of store for deliveries.
Customer Experience
Engages customers and patients by greeting them and offering assistance with products and services. Resolves customer issues and answers questions to ensure a positive customer experience.
Models and shares customer service best practices with all team members to deliver a distinctive and delightful customer experience, including interpersonal habits (e.g., greeting, eye contact, courtesy, etc.) and Walgreens service traits (e.g., offering help proactively, identifying needs, servicing until satisfied, etc.).
Operations
Responsible for holding store keys to open and close without management as necessary.
Assists with and coaches other team members to work with warehouse and vendor ordering process as the orders are created, reviewed, and received, including opening the backdoor for vendor deliveries.
Responsible and accountable for registering all related sales on assigned cash register, including records of scanning errors, price verifications, items not on file, price modifications, and voids.
Assists manager or assistant store manager in reviewing order exceptions on order release day and assists in reverse logistics (e.g., 1506, returns, empty package).
Assists manager or assistant store manager in evaluating and developing displays, including promotional, seasonal, super structures, and sale merchandise. Completes resets and revisions.
Maintains accurate inventory counts; maintains the accuracy of on-hand quantities including, but not limited to, basic departments, stockroom, and overstock locations.
Assist with ensuring the Outdate program is followed with team members.
Responsible for basic department pricing and making daily price changes; ensures proper signage is displayed at the store to support accurate pricing of products. Ensures any additional pricing tasks related to local regulations and/or regulatory compliance programs are completed accurately and within the required time frame.
Assist with bookkeeping activities, including cash report, cash counts, ledgers, and bill payment as necessary or as requested.
Assists with exterior and interior maintenance by ensuring clean, neat, orderly store condition and appearance, including requesting store or system repairs as required in manager absence, or as requested by manager.
Assists with separation of food items (e.g., raw foods from pre-cooked) and product placement as specified by policies/procedures (e.g., raw and frozen meats on bottom shelves). For consumable items, assists in stock rotation, using the first in, first out method and restock outs.
Has working knowledge of store systems and store equipment.
Assist at Pharmacy out window as requested.
Ensures compliance with state and local laws regarding regulated products (e.g., alcoholic beverages and tobacco products).
Responsible for bag checks of team members before leaving the store.
Complies with all company policies and procedures; maintains respectful relationships with coworkers.
Completes special assignments and other tasks as assigned.
Training & Personal Development
Attends training and completes PPLs requested by Manager.
Obtains and maintains valid PTCB certification or pharmacy license as required by state.
Communications
Serves as a liaison between management and non-management team members by communicating assigned tasks to team members when store management is not present.
Reports disciplinary issues and customer complaints to management.
Basic Qualifications

One year of prior leadership, supervisory, or retail key holder work experience.

At least one year of leadership experience in the Military with a rank of E4-E6 (Army/Navy/Air Force/Coast Guard); E3-E6 (Marine Corp).

Willingness to work flexible schedule, including evening and weekend hours.
Preferred Qualifications

Prefer the knowledge of store inventory control.
The following information is applicable for San Francisco, CA applicants: Pursuant to the San Francisco Fair Chance Ordinance, we will consider for employment qualified applicants with arrest and conviction records.
An Equal Opportunity Employer, including disability/veterans.
The following information is applicable to Colorado only, in accordance with the Colorado Pay Equity Act. Please review the available benefits and salary available for this position by clicking here: jobs.walgreens.com/benefits. Walgreens will provide applicants in other states with information related to the position, to the extent required by state or local law, by calling 1-866-967-5492.
Explorar mas de esta ubicación
Ver mas
Regístrese para recibir nuevas alertas de trabajo e información
Beneficios
Programas 401(k), participación en las ganancias y compra de acciones para empleados

Educación continua

Toma de fuerza

Licencia militar y ESGR

Tutoría

Descuento de matrícula de SNHU + recursos de apoyo

Salud, dental y de la vista*
*con una semana laboral de 30 horas
Tendencias
SNHU: socio educativo de Walgreens

Walgreens quiere algunos buenos veteranos para el liderazgo futuro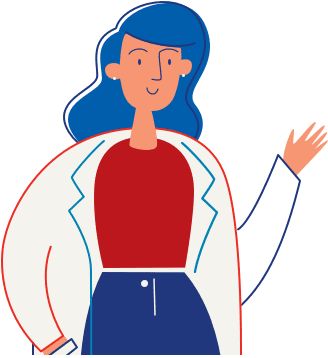 Nuevas oportunidades para el miembro actual del equipo
Aprender y crecer es una gran parte de nuestra cultura. Por eso nos encanta cuando nuestra gente quiere explorar nuevas posibilidades.
No hay trabajos guardados.
Tus trabajos que buscas, aparecen aqui.