Always Innovating – Our IT Culture
Walgreens has always excelled at innovating, whether it was inventing the world's first chocolate malt or revolutionizing pharmacies with drive-through service and satellite technology. Today, innovative ideas are no longer "icing on the cake" – they're critical to the success of our business. Which is why, at Walgreens, we have developed a culture and strategic IT framework to ensure that we are winning with our people, operating efficiently, leading in innovation, delivering solid results and establishing a truly global presence.
Empowered to operate as an innovation factory, our efforts represent the most important programs at both the mobile and global level. Join us and help leverage the most advanced and exciting technologies to build on Walgreens' strategic vision to service the 8,000-plus, pharmacy-led, health and well-being retail stores worldwide. Current IT & Digital team workplace programs and initiatives include:
Expanding our Chicago tech office
We have recently expanded our Chicago technology office, adding 20,000 square feet of innovative workspace and doubling our employees to 600. Dubbed the Walgreens technology center of excellence, this innovative space is now home to the majority of our pharmacy technology team, along with our digital, mobile and e-commerce technology teams.
In June 2018, it was announced that Walgreens will be opening a new tech center at the old Chicago Post Office located at 433 W. Van Buren St. With approximately, 200,000 square footage, the new center will welcome about 1,800 team members from IT and other business units. This move also includes a Chicago-based Walgreens University location, with it's satellite site staying in Deerfield, IL. For more details click here.
Workplace for Tomorrow
Today is a very exciting time for Walgreens IT and digital teams as we create and roll out a truly unique initiative called Workplace for Tomorrow. By creating workspaces and policies that reflect the essence of who we are as a company and tech leader, we are revolutionizing the ways we work together through combining reimagined physical spaces, new technology and more flexible ways of working.
Social, community and employee empowerment
Walgreens is proud to be a Corporate Social Responsibility (CSR) leader, setting the pace on some of the most important issues of our day, and our IT and digital teams are no exception. Whether it's our annual toy drive or the "Feed My Starving Children" fundraiser put on by the IT Engagement Committee, Walgreens IT and digital teams are proud to be front and center when it comes to giving back. Other noteworthy examples include:
DiverseIT

– DiverseIT is an open group of Walgreens IT professionals who are interested in helping each other succeed and grow in the IT field through networking, discussions and knowledge sharing. Among other things, the team has hosted multiple events at Walgreens, including the popular "Sharing My Story" broadcast series, which was created to provide insights and best practices from women technology leaders at Walgreens in an interactive format. DiverseIT is working hard to foster success and growth for both our team members and the "next generation."

Doing IT Together

– This first global IT town hall meeting for Walgreens Boots Alliance hosted live and virtual attendees from all over the globe, with participants joining from over 26 teams in five different time zones, two external venues and 14 different languages. Central themes included what it means to be part of a wider team and the importance of focusing on platforms over programs.

Diwali Celebration

– Diwali, or Deepavali, is a festival that spiritually represents the triumph of good over evil and light over darkness. Known as the Hindu festival of lights, Diwali is celebrated annually each autumn by our IT Engagement Team. Featuring food, henna tattoos, music and activities, team members also don traditional Diwali attire in a variety of colors. According to the team, celebrating Diwali has easily become one of the most popular IT events of the year, providing a great opportunity for cultural recognition, as well as opportunities to socialize and network.

Dragon Boat Racing

– Dragon boat racing has been around for more than 2,000 years. Originating in southern China, the competitions started as an ancient folk ritual for contending villagers to compete against one another in hand-paddled, decorative boats. This legend still lives on today with the Walgreens Major League Dragon Boat Racing series, which welcomes both recreational and competitive teams. Several team members in IT joined the Walgreens Asian Network EBRG to participate in the 2017 Chicago International Dragon Boat Festival. Watch video.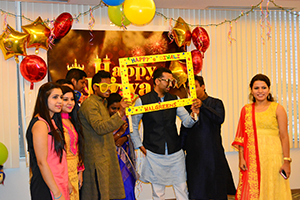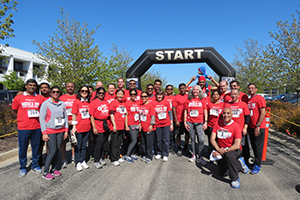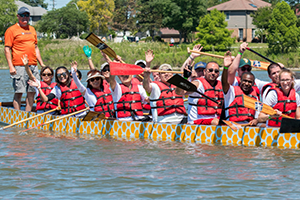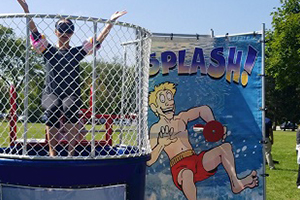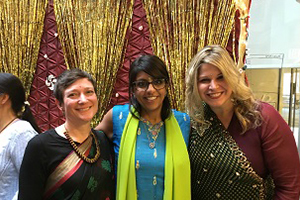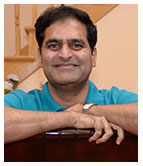 Radha Yalavarthi
Director Merchandising, Supply Chain and PGMA Technology
When I joined Walgreens, I did not realize that I would enter into an exciting 7-year-journey at Walgreens. By being a part of our team, you will be empowered to create powerful and engaging solutions to make a difference in millions of customer's lives. Our technology, transformation programs, and partnerships provide ample career opportunities across the globe and at every stage of your career. More importantly, your work will have an impactful purpose on people's lives as well as that of your own, especially your health and wellness. Our team constantly challenge ourselves to provide simpler, smarter and better solutions to exceed the expectations of our business.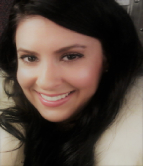 Kristen King
IT Engineer II
It is exciting to know that everyone around the globe recognizes our brand, and that we genuinely help people live better. I am grateful to have been able to do a lot of different things in the past 14 years of my career – program management, retail management, IT and Digital Strategy and Consulting, and now for the past 3 years – working in IT Service Design for Walgreens.
Steve Dale
Lead UX Producer
On the User Experience (UX) team, designers work hard to create interfaces that are highly usable, efficient, and delightful for our team members. These interfaces will be central to team members' daily working lives, and pivotal to the business's continued success and growth. In embracing our design work as a challenge and responsibility, UX will ultimately improve the Walgreens experience for all our team members, customers, and patients.
IT
Overview
Get your career to the cutting edge of healthcare.
Take a look
Projects & Initiatives
We're constantly innovating and changing the game for retail.
Take a look