In Store Community Pharmacist
Location , Wasilla, Alaska
Job ID 9
Apply
Overview
Our pharmacy positions have undergone an exciting transformation, moving from a transaction-based environment to a much more patient-centric one. As a Walgreens pharmacist, you'll be front and center – interacting with our customers and developing strong patient relationships. Pharmacy is the core of our business, and our pharmacists enjoy all the tools and support – including the latest technology – to grow their careers and reach their goals.
Full-Time

Level:

Mid-Level

Travel:

0-25%
Glassdoor Rating:
70%
overall rating
Success Profile
Our pharmacists know what it takes to stay ahead of current trends and help patients be well every day. The following attributes are critical to your success in this role. Additional, related traits are also listed below.
Communicator

10

Compassionate

7

Detail-oriented

4

Trustworthy

8

Problem Solver

10

Responsible

10
010
Efficient
Good listener
Leadership
Logical
Multi-tasker
Patient
Personable
Team Player
"I like that I can make a direct impact on someone's life, and put a smile on their face. Even if it's as little as someone not being able to find a medication or what vitamins they need, people are genuinely thankful when I can help them."
-Wajiha, Pharmacist
Trending
Why it's so important for us to have the right pharmacists working in our stores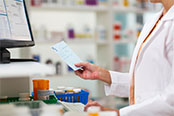 If ever there was an important "buyer beware" story about American medical practices, this one is it.
Learn more
Walgreens eyes more efficient health care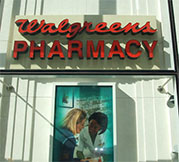 Walgreens recognizes the importance of pharmacy and is striving to make it more efficient.
Learn more
Benefits
Healthcare

Comprehensive health, dental and vision plans are available to employees for themselves and their dependents.

Prescription coverage

The Walgreens Prescription Drug Plan is designed to help make the cost of prescription medications more affordable for our Walgreens employees and their families.

Retirement planning/saving

Profit-Sharing and Employee Stock Purchase Programs help employees secure their financial future and reach their retirement savings goals.

Employee discount

Walgreens employees and their immediate families are entitled to a 15% discount on most purchases at any Walgreens store and 20% on Walgreens and W brand products.

Work & life resources

An integrated employee assistance and work/life program available to all team members and eligible family members.

Career development programs

Robust career development includes e-learning programs, classroom career development and mentoring.
Responsibilities
"
At Walgreens, our pharmacy staff members display an incredibly diverse array of talent, working together to create a consistently positive customer experience. We depend on our team members to be the face of Walgreens, and in return, you'll find that each and every job offers the potential for growth and a clear path to advancement — both within the store environment and beyond. Working in a Walgreens store means every day is different, and how far you go is up to you.
As a Pharmacist, you are the face of Walgreens — the person who helps fulfill our mission of making people's lives a little easier. Along with providing friendly, courteous and efficient service to our patients, you will also be responsible for everything from counseling patients and providing preventive healthcare services to assisting with daily pharmacy operations, maintaining pharmacy records, and working with other healthcare professionals. It's a great introduction to the Walgreens organization, with opportunities to excel in this position for years to come — or explore a variety of opportunities.
To qualify for this position, we are looking for individuals with:
a B.S. degree of Pharm.D. degree in Pharmacy from an accredited educational institution
current Pharmacist Licensure in the states within the district (or willing to obtain within 1 year) for experienced hires or willing to obtain license within 90 days of hire for recent graduates per district guidelines
Immunization Certification or willing to become a certified immunizer within 90 days of hire
the ability to work a flexible schedule including evenings and weekends
verbal and written communication skills
interpersonal relations and customer service skills
multitasking and time management skills
At Walgreens, you can make a living while making a difference. Join us today!
"
Current
team member
job search
Search
Career

areas

Pharmacy, in-store,
corporate & distribution

Learn more
Life at


Walgreens

Help people get and
stay
well every day.

Learn more
To top of job description