From Goodbye to Hello: Embracing Boomerang Talent
When employees leave an organization and then return later in their career – they're referred to as Boomerangs. Boomerangs are a great testament to the culture of a company re-attracting talent and maintaining open relationships where the option to return is available.
Jennifer Campbell's journey at Walgreens began in July 2001 when she joined as a pharmacy technician. Over time, she eventually transitioned into the human resources (HR) division, showcasing her versatility and dedication to growing her career at Walgreens. From her initial position as a pharmacy trainer, she excelled in several HR roles, including operations trainer, organizational learning specialist, human resource generalist, and eventually interim regional human resource manager.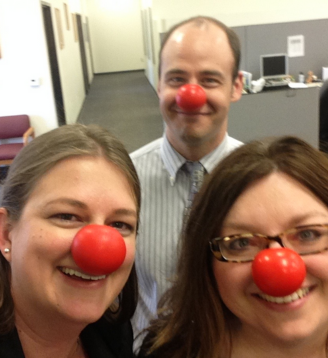 An HR journey fueled by insights and SHRM Certification
The breadth of her experience allowed Jennifer to gain valuable insight into different aspects of HR, but in early 2021 Jennifer chose to leave Walgreens and enter the consulting industry. Through her work as a consultant, Jennifer enhanced her understanding of HR principles and gained fresh perspectives on business partnering, benefits, and compensation outside of Walgreens and pursued certification from the Society for Human Resource Management (SHRM). The decision to return to Walgreens was influenced by her connections at her former employer, as well as identifying a new job opening which piqued her interest.
Driving impact on HR shared services at Walgreens
In November 2021, Jennifer joined a newly created team at Walgreens, HR shared services as senior manager on the HR service delivery team. In this role, she helped streamline HR services and provide insights on the HR functions to the whole organization – focused on the portfolio management to everything in HR services at Walgreens. Her team's focus is standing up HR cross-functional projects such as project managing Walgreens annual employee reviews, to projects focused on talent strategy for retail stores.

Jennifer's story at Walgreens is an inspiration to individuals who are eager to pursue their passions and navigate their own professional journeys. With her commitment to continuous learning, adaptability, and making a meaningful impact, within HR shared services, she illustrates how expertise, experience, and a commitment to personal and professional development can yield profound results.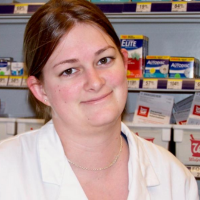 I started as a pharmacy technician and believe development starts within yourself by taking chances and engaging in authentic conversations.

Jennifer Campbell, senior manager, HR service delivery, HR portfolio management & project office