Internships
Our internships and programs are more than a great way to get a feel for the Walgreens environment. They're the types of experiences that you simply won't get in the classroom. No matter your discipline, each day will give you a better working knowledge of your field and valuable insights. It's an education you can take with you – regardless of where your future leads. And it begins on day one with engaging projects, mentoring, and the kinds of opportunities that allow you to make an impact.
Learn more by clicking on one of the links below.
View the video below to learn more about what the Intern experience at Walgreens is like.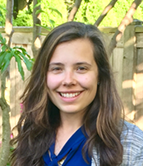 Gloria Majka
2019 IT Planning & Analysis Intern
My favorite part of the Walgreens internship program was the vast opportunities at our doorsteps. We have many programs we can attend, the availability to network with individuals and groups across the company. Interns can join BRGs (Business Related Groups) and participate in company events and trainings at our Walgreens University. There is a robust list of networking, and professional development opportunities at the fingertips of all interns!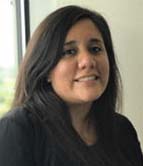 Joann Leal
2019 Corporate Pharmacy Intern
My favorite part of the Walgreens internship program has been the people I have met and the projects I have had the opportunity to work on this summer. Initially when I started I was very intimated by the corporate setting, but that feeling soon dissipated once I met everyone. During my time here I was able to meet with many executive leaders and what impacted me the most was how transparent everyone was sharing their respective journeys to becoming leaders in their field. I also really enjoyed being able to be involved in different projects that allowed me to work cross functionally with many teams. The experiences and people I have met this summer will continue to influence me both professionally and personally for many years to come.