HERO Pharmacy Operations Manager (Military and Veterans)
Address: 7506 N SHADELAND AVE,INDIANAPOLIS,IN,46250-02066-03442-S
Job ID 985752BR
When you join our HERO Program at Walgreens as a shift lead (SFL), emerging store manager (ESM), pharmacy operations manager (RxOM) or store manager unassigned (SMU), you're part of a team that always puts our heart and soul into doing things the right way. We're investing in our neighborhoods, our customers and of course, our veterans. The HERO Program was created to leverage your skills and experiences and help you transition into a retail management dynamo. Our mission is helping people live healthier and happier lives, and you could be a big part of those plans. So if you're ready to lead the way, we've got the tools and support to back you up.
Shifts: Full-time or part-time

Job Level: Entry-level leadership

Travel: None

Salary: Hourly
Success Profile
What makes a great candidate for our HERO program? We're always looking for that special something – those qualities that set a Walgreens team member apart from the rest. Take a look and see how you match up.
Entrepreneurial
Leadership
Problem Solver
Quick-thinking
Responsible
Team Player
Career Path
Joining our HERO Program as a shift lead or emerging store manager is just the beginning. With plenty of training, career development and hands-on experience, your path to store management and beyond is right in front of you.
Shift Lead / Emerging Store Manager / Pharmacy Operations Manager / Store Manager Unassigned

Shift Lead / Emerging Store Manager / Pharmacy Operations Manager / Store Manager Unassigned

Emerging Store Manager

Emerging Store Manager

Store Manager

Store Manager
Explore career paths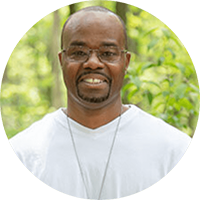 When I learned about the HERO program, I felt that I met all the requirements and had the necessary experience and knowledge to be successful at Walgreens. I have always loved working with people and learning new skills. I know that all of my years of work added with my experience in the Military has prepared me to be exceptionally successful, while enjoying what I like the most.

Darnell S., ASM-T Army, E6-Staff Sergeant
HERO Pharmacy Operations Manager (Military and Veterans)
Job ID 985752BR
Responsibilities
HERO Program Summary
The Walgreens HERO Program keeps our nation's heroes in mind – with an opportunity for veterans to transition their leadership experience into the civilian world. Through this program, participants start on a path to store management, while pursuing a bachelor's degree through Southern New Hampshire University (or other schools), all to help you achieve your long-term career goals.
Where state and federal laws/regulations allow, accountable for performing day-to-day non-clinical pharmacy operations, administrative activities; Ensures efficient pharmacy workflow and a positive patient experience. Serves as a full-time certified pharmacy technician.

Responsible for operating pharmacy systems to obtain patient and drug information and process prescriptions. Under the supervision of a pharmacist, supervising pharmacy technicians and pharmacy cashiers within the guidelines of authorized company policies, laws, regulations and business ethics.

Responsible for the selection, scheduling, and development of pharmacy technician personnel. Leads training, coaching, and performance management of pharmacy technicians. Makes decisions regarding performance management including discipline and termination.
Customer Experience
Engages customers and patients by greeting them and offering assistance with products and services. Resolves customer complaints, helps respond to customers' requests in a timely manner and answers non-clinical questions to ensure a positive customer experience. Models and shares customer service best practices.

Develops strong relationships with customers by anticipating customer needs and proactively offering services to provide the best experience possible when using the pharmacy. Enhances customer experience by increasing focus on healthcare services.
Operations
Responsible for assisting pharmacist in the delivery of patient care including patient registration, prescription data entry, preparation of medications for patients, counting, and verifying (where allowed by law). Completes patient and physician calls under the supervision of a pharmacist (where allowed by law). Under the supervision of a pharmacist assists with healthcare service offerings including administering vaccines, health screenings, and any health services allowed by law.

Within the guidelines of authorized company policies, state and federal laws/regulations, exercises independent judgment to delegate, direct, and assign non-clinical work in the pharmacy. Ensures tasks are completed on-time and holds others accountable for efficient workflow.

At the direction of the Pharmacy Manager or pharmacist, prepares, and files reports and records required by the company and various government agencies.

Manages core pharmacy workflow and drives excellence in pharmacy operations. Coordinates and organizes pharmacy daily schedule of activities. Recommends allocation of pharmacy hours. Assures the pharmacy is clean, neat, orderly, and stocked with adequate supplies.

Under the direction of the pharmacist, exercises independent judgment to ensure compliance and execution of all business administrative activities and pharmacy inventory management tasks that do not require pharmacist licensure. Manages annual inventory preparation.

Accountable for completion of non-clinical patient calls.

Drives new technology/ process roll out, champions change and engages team around action planning. Assures proper operation and maintenance of pharmacy department equipment. In collaboration with Pharmacy Manager, responsible for recordkeeping and ensuring security safeguards are in-place.

Under supervision of the pharmacist, strictly adheres to the Walgreen Co. policy regarding Good Faith Dispensing during all applicable prescription-dispensing activities and understands their role in ensuring that the elements of Good Faith Dispensing are met.

Maintains and applies knowledge of Company asset protection techniques. Supports Pharmacy Manager with diversion monitoring and reports any concerns that would compromise the security of the pharmacy to the Pharmacy Manager.

Communicates prescription errors to the accountable pharmacist, and adheres to Company policies and procedures in relation to pharmacy errors and the Continuous Quality Improvement Program.

Ensures the accurate processing of insurance claims to resolve customer issues and prevent payment rejections. Follows-up with insurance companies as well as medical providers and conducts or participates in 3rd party audit.

Assists and supports Store Manager and Pharmacy Manager in analyzing and seeking to improve pharmacy financials, operational quality and customer service.

Manages Community Outreach Portal and coordinates and, at the direction of the Pharmacy Manager, assigns pharmacists to off-site immunization clinics and community events. Builds and sustains relationships with retail partnerships.

Leads performance management of technicians including making decisions and recommendations regarding discipline and termination. Follows constructive discipline policy to discipline, suspend, terminate or effectively recommend the same. Uses constructive discipline policy to ensure pharmacy technicians are compliant with state and federal laws. Holds technician accountable for attendance and timeliness. Maintains and improves performance of pharmacy through team member engagement and action planning.

Accountable for technician hiring, on-boarding, training, and scheduling. Monitors and holds pharmacy technicians accountable for timely training completion. Follows established policies and procedures set by the company for scheduling and training.

Accountable for identifying gaps in pharmacy operations knowledge among team members and supporting those team members in their training, either through hands-on training or assignment of learning modules.

Assists Pharmacy Manager in monitoring that all pharmacy and team member licensures, registrations and certifications are active and in good standing/ compliant with all regulatory and legal requirements. Leverages Walgreens resources such as Walgreens Online Verification System to assist in documenting licensure status.

Ensures proper procedures are followed for selection, recruitment, record retention, and training as required by Company policy and local, state and federal laws.
Training & Personal Development
Maintains PTCB certification through the designated PTCB training program and/or state required certification/registration.

Maintains and enhances current knowledge and skills related to pharmacy and healthcare.

Obtains necessary certifications, education credits and training such as LTMP e-modules as required by the Company. Follows performance improvement plans offered by Pharmacy Manager.

Seeks professional development by monitoring one's own performance, solicits for constructive feedback, and leverages Healthcare Supervisor as mentor and coach.

Communicates with pharmacy team, relaying messages from the support center or other key emails as required.

Participates in key store/pharmacy meetings, including 5-minute meetings and weekly check-ins with the Store Manager.
Basic Qualifications

High School Diploma, GED, or equivalent.
PTCB or ExCPT certification (except in Puerto Rico).
Has one year of work experience as a pharmacy technician in a retail or hospital setting.
Must be fluent in reading, writing, and speaking English (except in Puerto Rico).
Requires willingness to work flexible schedule, including evening and weekend hours.

At least 6 months military experience.



Preferred Qualifications

Previous people management/ leadership experience.
Previous work experience with Walgreens with an Exceeding Expectation on last performance evaluation.
The following information is applicable to Colorado only, in accordance with the Colorado Pay Equity Act. Please review the available benefits and salary available for this position by clicking here: jobs.walgreens.com/benefits. Walgreens will provide applicants in other states with information related to the position, to the extent required by state or local law, by calling 1-866-967-5492.
Benefits
401(k), Profit-Sharing and Employee Stock Purchase Programs

Continuing education

PTO

Military leave & ESGR

Mentoring

SNHU tuition discount + supportive resources

Health, dental and vision*
*with a 30-hour work week
Trending
SNHU: Walgreens Education Partner

Walgreens wants a few good veterans for future leadership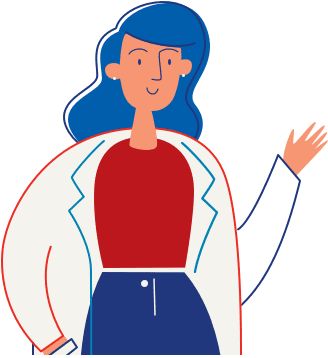 New opportunities for current team members
Learning and growing is a big part of our culture. So we love it when our people want to explore new possibilities.