Call Center Representative
Address: 8337 SOUTHPARK CIR,ORLANDO,FL,32819-09049-32073-M
Job ID 1006298BR
When you're on the job, the care you provide customers is just a call or a chat away. You can join our team as a pharmacist, pharmacy technician or customer care specialist in our call centers or work from your own home office. It's the opportunity to be the voice of the company and a vital line of support. And every day, your expertise and problem-solving will enable our in-store teams to spend more time focusing on the communities we serve.
Success Profile
What makes a great call center team member at Walgreens? We're always looking for that special something – those qualities that set a Walgreens team member apart from the rest. Take a look and see how you match up.
Adaptable
Communicator
Good listener
Multi-tasker
Problem Solver
Team player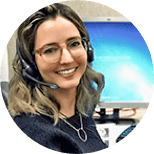 From day one, I couldn't have asked for a friendlier work environment filled with great people. What I love the most is that the Walgreens Call Center has allowed me to use and expand my clinical knowledge while providing me with many new opportunities.

Jessica, Pharmacist
Call Center Representative
Job ID 1006298BR
Responsibilities
Pay starting at $16.50/hr ($17.50/hr after 90 days)
$1250 sign on bonus!Job Summary:
In accordance with state and federal regulations, performs data entry and patient registration. Responsible for resolution of third party rejects and responding to high volume customer inquiries, working under direct supervision. Follows standard operating procedures and performs duties in accordance with Company policies and procedures. Responsible for using pharmacy systems to obtain patient and drug information. Duties may vary based on assigned department.
Job Responsibilities:
Using Walgreens prescription data entry procedures and guidelines, processes new patient registration by entering data into appropriate system. Handles patient prescription requests within HIPAA guidelines and enters refill orders for processing. Troubleshoots to obtain missing prescription information, and interprets medical abbreviations (SIG codes). Resolves all data entry related exceptions.
Handles correspondence to patients (inbound calls, chats, emails) and makes outbound calls to prescribers and patients as needed.
Resolves Third Party Rejects by reviewing, gathering information, making corrections and resubmitting for processing according to individual plan requirements. Makes telephone calls to insurers and others to obtain information, gain override approval or otherwise resolve the Third Party Rejects.
Provides assistance to Pharmacists, both those in the facility and those at other locations. Identifies and communicates issues to senior level staff as appropriate.
Must obtain active technician license or certification within the first 90 days, and maintain an active technician license or certification.
Basic Qualifications

18 years of age or older
High School Diploma or GED.
Basic level PC skills (for example: start up and shut down computer, use mouse to point and click, start and close programs, switch between programs, save files, print documents and/or access information on-line).
Basic Search Engines skills to include opening a browser, typing in URLs in the correct location, using a search engine, bookmarking a site, navigating using back/forward/stop buttons, and filling out forms online.
Intermediate level keyboarding skills (at least 25 WPM, touch typing, formatting documents).
Communicate effectively in writing and verbally.
Preferred Qualifications

At least 1 year of pharmacy technician experience in a retail or call center environment.
At least 18 months as a pharmacy technician with a certificate/registration by state as granted by the State board for Pharmacy or nationally recognized certification agency.
Experience providing customer service to internal and external customers, including meeting quality standards for services, and evaluation of customer satisfaction.
Intermediate to advanced level keyboarding skills (at least 35 WPM, touch typing, formatting documents).
Fluency in Spanish and English.
Benefits
Health, dental and vision

401(k), Profit-Sharing and Employee Stock Purchase Programs

PTO

Maternity and Paternity Leave

Holidays

Employee discount
Trending
Our Microsoft partnership

Walgreens to implement voice-powered AI technology in stores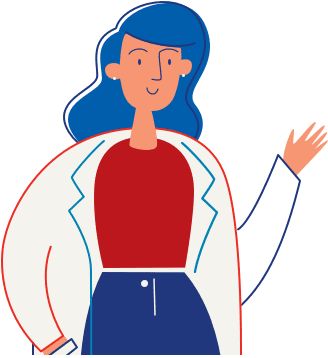 New opportunities for current team members
Learning and growing is a big part of our culture. So we love it when our people want to explore new possibilities.