Train On Site / Remote Call Center (Florida Only)
Address: 8337 SOUTHPARK CIR,ORLANDO,FL,32819-09049-02445-S
Job ID 934824BR
When you're on the job, the care you provide customers is just a call or a chat away. You can join our team as a pharmacist, pharmacy technician or customer care specialist in our call centers or work from your own home office. It's the opportunity to be the voice of the company and a vital line of support. And every day, your expertise and problem-solving will enable our in-store teams to spend more time focusing on the communities we serve.
Success Profile
What makes a great call center team member at Walgreens? We're always looking for that special something – those qualities that set a Walgreens team member apart from the rest. Take a look and see how you match up.
Adaptable
Communicator
Good listener
Multi-tasker
Problem Solver
Team player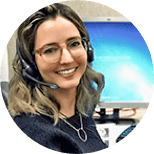 From day one, I couldn't have asked for a friendlier work environment filled with great people. What I love the most is that the Walgreens Call Center has allowed me to use and expand my clinical knowledge while providing me with many new opportunities.

Jessica, Pharmacist
Train On Site / Remote Call Center (Florida Only)
Job ID 934824BR
Responsibilities
Pay starting at $13/hr ($14/hr after 90 days)
Job Summary
Responsible for a high volume of inbound and outbound calls with customers, physician offices, patients or third party providers about the company's products or services following standard SOPs and procedures, working under direct supervision. Ensures all contacts receive efficient and courteous service. Duties may vary based on assigned department.
Job Responsibilities
Resolves routine, general questions and problems submitted by customers, physician offices, patients and third party vendors via different sources with limited variety following established guidelines and standard SOPs and procedures. Utilizes all available information to choose the best solution and resolve customer concerns. Directs complex questions and problems to more senior staff level.
Uses a computer application to log and track inquiries, as well as, to check the status of items that require follow-up or involvement of other parties. Documents contact interactions, records details, complaints, comments and actions taken.
Coordinates with other functional areas as necessary. Refers unresolved escalated issues as designated by the departments for further investigation.
Contacts customers, physician's office, patient or third party vendor to respond to inquiries or to notify them of investigation results and planned adjustments.
Handles inquiries for one or more lines of business.
Basic Qualifications

High School Diploma or GED.
Intermediate level keyboarding skills (at least 25 WPM, touch typing, formatting documents).
Basic level PC skills (for example: start up and shut down computer, use mouse to point and click, start and close programs, switch between programs, save files, print documents and/or access information on-line).
Basic Search Engines skills to include opening a browser, typing in URLs in the correct location, using a search engine, bookmarking a site, navigating using back/forward/stop buttons, and filling out forms online.
Communicate effectively in writing and verbally.
Preferred Qualifications

At least 1 year of customer service experience in centralized services or call center environment.
Experience in Retail or healthcare.
Experience providing customer service to internal and external customers, including meeting quality standards for services, and evaluation of customer satisfaction.
Intermediate level keyboarding skills (at least 35 WPM, touch typing, formatting documents).
Fluency in Spanish and English.
Benefits
Health, dental and vision

401(k), Profit-Sharing and Employee Stock Purchase Programs

PTO

Maternity and Paternity Leave

Holidays

Employee discount
Trending
Our Microsoft partnership

Walgreens to implement voice-powered AI technology in stores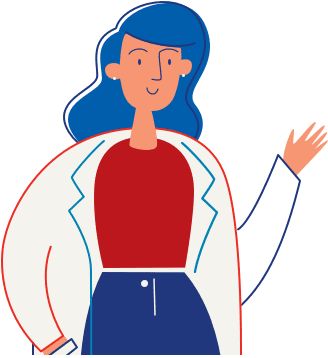 New opportunities for current team members
Learning and growing is a big part of our culture. So we love it when our people want to explore new possibilities.