Celebrating her Puerto Rican Heritage: Meet Laura Vazquez
Originally from Puerto Rico, Laura Vazquez, compliance analyst, global compliance operations at WBA, is proud of her culture and embraces her heritage into every facet of her life. Her favorite traditions take place during Las Navidades, which is an annual festival celebrating the Christmas season in Puerto Rico from December to January where they continue the festivities until the Día de Reyes a puertorican holiday. Las Navidades is a joyous heartwarming season of celebration with cherished moments spent alongside family and friends. It's a time filled with music and lively dancing to the beat of pleneras (musical instruments) in every household you visit. Each family member contributes something unique to the festivities with mouthwatering cultural dishes like pasteles made with pork, adobo wrapped in a green plantain and the delectable dessert known as "arroz con dulce" or coconut rice pudding. Among Laura's top favorite Puerto Rican dishes, frituras take the lead, with a special fondness for alcapurrias – mouthwatering fritters crafted from green bananas and taro root, generously stuffed with savory meat. Another culinary delight close to her heart is bacalaitos, delightful, salted codfish fritters that never fail to satisfy her taste buds, in the companion of her favorite local drink – fresh coconut water.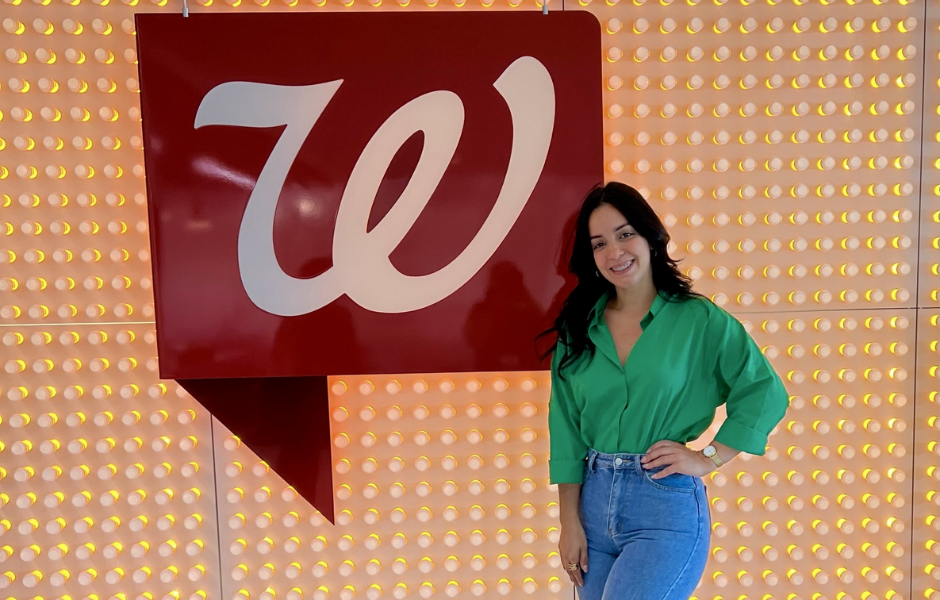 Empowering Latinos at Walgreens
As a Puerto Rican, Laura finds empowerment and a meaningful connection to her cultural heritage by incorporating her first language, Spanish, into her professional activities. For her, being bilingual holds a deeper meaning beyond enhancing communication—it acts as a bridge that weaves cultural heritage into her professional roles, enhancing and enriching both her personal and career journeys. In her first position at Walgreens, Laura worked in the Florida area office as an area administrative assistant. Moving from Puerto Rico to the mainland brought her challenges with language barriers, but she turned this into a strength by providing bilingual support for the Spanish-speaking team members. After almost a year, she took the role of regional administrative assistant for former Region 9 Puerto Rico, then Region 6 Puerto Rico and South Florida, where she assisted the regional leadership and continued providing bilingual support enabling Spanish translations for field communications and materials.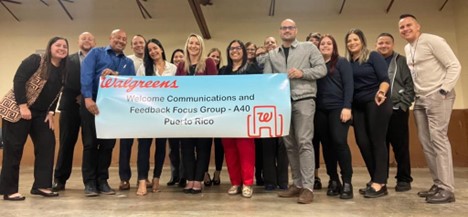 Shaping her career
Laura progressed into the position of a bilingual communications specialist, managing communication aspects for both corporate and field operations in pharmacy and retail. Her influence was pivotal in shaping the Spanish communication and translation strategy for our stores in Puerto Rico, extending valuable support across the chain. Continuously advancing in her career, Laura has now transitioned into the role of a compliance analyst, joining the Office of Ethics and Compliance (OEC) at Walgreens Boots Alliance (WBA). In this capacity, she actively collaborates on global compliance and privacy strategies, communications initiatives, and policy and governance-focused projects.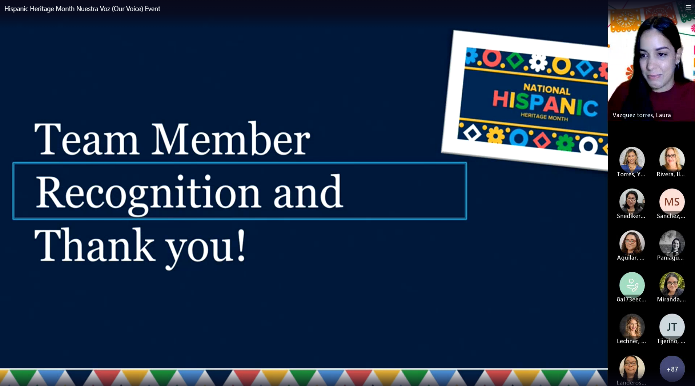 Walgreens Latino Professionals Business Resource Group
The Walgreens Latino Professionals business resource group, which encourages Latinos to embrace their authenticity and develop leadership skills, kicks off Hispanic Heritage Month with a variety of impactful and informational events both in-person and virtually for Walgreens team members. As communications co-lead for the BRG, Laura collaborates on communications initiatives, content creation & strategy, and also contributes on the planning for this year's events which includes the Nuestra Voz Panel (our voice panel) with WBA leaders, Alethia Jackson, SVP, ESG and chief DEI officer and Rick Gates, SVP, chief pharmacy officer and a Loteria Hour (lottery hour), a one-hour full event of music and games along with bailando (dancing) lessons at the Old Post Office.
In celebrating Hispanic Heritage month, we are reminded of the beauty that diversity brings. Laura's pride in her Puerto Rican heritage shines by embracing her traditions and her active role in Walgreens Latino Professionals business resource group. As we honor Hispanic Heritage Month, Laura's journey from a bilingual area administrative assistant to her current position as compliance analyst, shows her strength and resilience that Hispanic individuals bring to every aspect of life.