Uncover the professional journey of Marissa Jimenez
Marissa Jimenez, senior finance manager, in the retail business development department at Walgreens embarked on an impressive career journey that began as a finance intern with the company seven years ago. Marissa's story is one that illustrates the opportunities and growth available within Walgreens as she has not only navigated the intricate world of finance but has also carved a remarkable path for herself.
Beginning her career
In 2016, Marissa took the leap and applied to Walgreens as a finance intern after completing her Bachelor of Business Administration (B.B.A.) at Florida International University. During her ten-week internship, Marissa discovered that she possessed not only the ability to forge meaningful connections but also had the potential to build a promising career through the Walgreens Finance Development Program. By participating in the program, Marissa gained valuable firsthand financial experience that served as a catalyst for launching her career. Through the entry-level rotation program, Marissa had the opportunity to engage in four six-month rotations, which not only provided her with exposure to senior leadership but also a plethora of high-visibility opportunities, as well as helped her cultivate a passion for retail finance.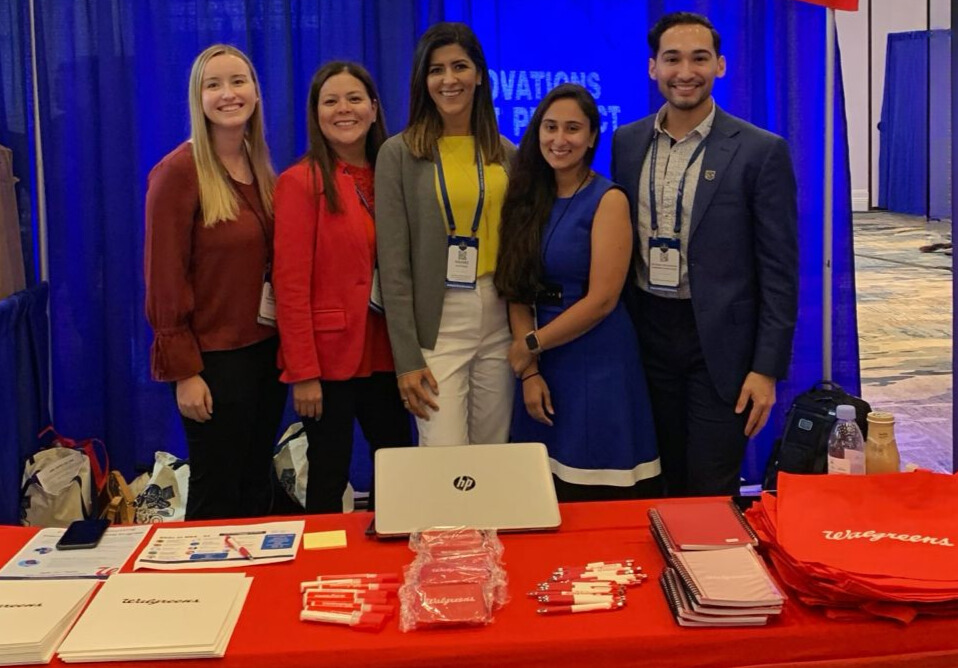 Setting her own course
Upon completing the rotational program, Marissa applied for the position of senior financial analyst in retail products FP&A. In this role, she played a crucial part in the retail products planning process, including long range planning and budgeting, by leveraging her financial expertise to drive informed decision-making. Continuing her upward trajectory, Marissa advanced to the role of finance manager for a duration of two years before seamlessly transitioning into her current role as senior finance manager, where she demonstrated her expertise for the past eight months. Marissa plays a vital role in providing insights on Walgreens new pilot stores, including the brand new digital-forward store in downtown Chicago, overseeing financial spend, and ensuring strategic decision-making aligns with Walgreens goals and objectives. Marissa and her team are actively engaged in comprehending how Walgreens can better cater to customers' needs through this new store concept.
The inspiration behind her
Marissa finds inspiration in her older sister, who blazed her own trail in the finance world, influencing Marissa's own career path. Throughout her professional journey, Marissa has cherished the opportunity to collaborate with remarkable team members. The presence of numerous mentors has greatly contributed to her growth, fostering valuable connections along the way. What initially seemed like a temporary internship has transformed into a genuine career, driven by Walgreens reputation and the incredible people she encounters daily.
At Walgreens, you'll have a unique chance to positively impact people's lives, enabling you to find purpose and motivation in your work every day. Join a collaborative and inclusive environment where your skills will be valued and leveraged.

"To thrive as a finance professional, cultivate a relentless curiosity and embrace the power of empathy. By leading with empathy, you can foster an inclusive environment where individuals feel genuinely respected and valued."

Marissa Jimenez, senior finance manager, retail business development