How to make your resume stand out
Walgreens senior research recruiter, Matt Erwin began work as a manager in various manufacturing industries (Construction, Medical, & Defense) before making a career transition into recruiting. As a senior technical sourcer focused on filling technology roles in data and analytics, data science and machine learning, he has seen over a thousand resumes and shares his favorite tips on how to make your resume stand out.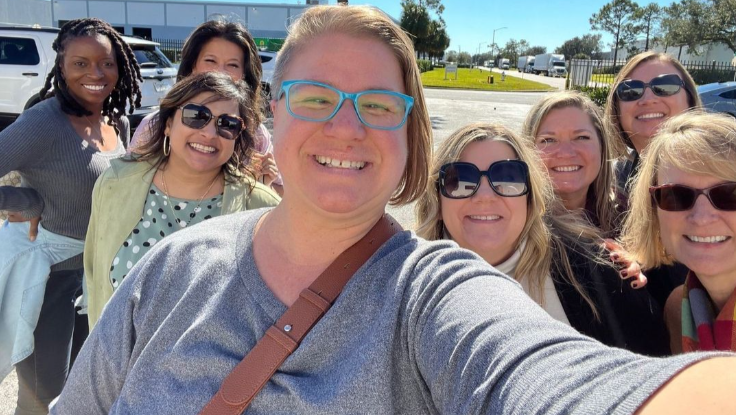 Recruiter approved
Applying to jobs can be overwhelming. Use these resume tips to attract the attention of your next employer!
Tailor your resume to a specific role. "It's a big mistake for candidates to use the same resume to apply for a variety of jobs," shares Matt. Show off your qualifications for the role by tailoring your resume specifically to the role you are applying to. Craft your resume using the job description to highlight key accomplishments and metrics.
Include a resume summary. Because recruiters work diligently to hire the best talent quickly, they need to move fast through candidates and typically spend less than a minute looking at a resume. To maximize that time, consider including a summary in bullet points at the top of your resume to highlight your career path, experiences, qualities, and skills. The resume summary allows recruiters to view your strongest contributions first.
Design a modern resume. Recruiters appreciate a well written resume. Matt shared a few things to consider when crafting your resume:
Page length: The resume length depends upon the role you're applying for. The standard page length is one to two pages, but for director level roles and above resumes can be more in length due to the elevated experience and background requirements.
Font style: Best to play it safe with professional fonts like Times New Roman, Arial, and Calibri.
Font size: The ability for recruiters to read your resume is essential. Size 12 is the standard font size to use.
Upload: Save and upload your resume in a PDF format to ensure compatibility with a variety of applicant tracking systems.
Links: Include links to your portfolio, publications, LinkedIn profile, Github etc.
Proofread! Before submitting your resume be sure to proofread. Recruiters review many resumes and notice grammatical errors. Don't make your resume stand out in a negative way! Ask a friend or mentor to carefully read your resume and provide feedback to ensure professionalism.
Keep your LinkedIn profile updated and make valuable connections. Maintaining an updated LinkedIn profile plays a crucial role in connecting with hiring managers and recruiters related to your target companies. By regularly updating your profile, ensures a current and comprehensive overview of your skills, experience, and achievements, making it easier for recruiters to assess your qualifications. The ability to engage with professionals from your desired companies and expand your network is further enhanced by maintaining an up-to-date profile. These connections can provide valuable insights, recommendations, and even direct referrals, significantly increasing your chances of standing out and securing opportunities within those organizations.
At Walgreens, we're developing the next-gen healthcare tech, products and services – on a huge scale. We're hiring for many roles including machine learning scientists, data scientists, IT engineers, and roles in artificial intelligence. Learn more here.