Pharmacy Technician / Pharm Tech Apprenticeship
Address: 6649 CARNEGIE BV,CHARLOTTE,NC,28211-03516-01376-S
ID de la oferta 1061103BR
Cuando se une a nuestro programa HERO en Walgreens como líder de turno, es parte de un equipo que siempre pone su corazón y alma en hacer las cosas de la manera correcta. Estamos invirtiendo en nuestros vecindarios, nuestros clientes y, por supuesto, nuestros veteranos. El programa HERO se creó para aprovechar sus habilidades y experiencias y ayudarlo a hacer la transición a una dinamo de administración minorista. Nuestra misión es ayudar a las personas a vivir una vida más saludable y feliz, y usted podría ser una gran parte de esos planes. Entonces, si está listo para liderar el camino, tenemos las herramientas y el soporte para respaldarlo.
Turnos: Jornada completa y jornada parcial

Nivel de trabajo: Liderazgo de nivel de entrada

Viajes: Ninguno

Salario: Por hora
Perfil
¿Qué hace a un gran técnico de farmacia en Walgreens? Siempre estamos buscando ese algo especial, esas cualidades que diferencian a un miembro del equipo de Walgreens del resto. Echa un vistazo y mira cómo te emparejas.
Comunicador
Compasivo
Orientado al detalle
Confiable
Solucionador de problemas
Responsable
Pharmacy Technician / Pharm Tech Apprenticeship
ID de la oferta 1061103BR
Responsabilidades
Our pharmacy technician positions have undergone an exciting transformation, moving from a transaction-based environment to a much more patient-centric one. As a Walgreens Pharmacy Technician or Pharmacy Technician Apprentice, you'll be front and center – interacting with our customers and developing strong patient relationships. Pharmacy is the core of our business, and our pharmacy technicians enjoy all the tools and support – including the latest technology – to grow their careers and reach their goals.
Walgreens is proud to invest & champion an "earn while you learn" Pharmacy Technician Training Program recognized by ASHP & Department of Labor. This apprenticeship program gives you an entry point to a career in health care by guiding you in taking steps towards becoming a Pharmacy Technician Certification Board (PTCB) Certified Pharmacy Technician and helping you maintain the high level of skill required in the pharmacy care industry. Arming you with a nationally recognized, portable credential that will help you advance your career.
Whether you are new to working in pharmacies or are an experienced Pharmacy Technician Apply Now! Walgreens will train you to use your skills and talents to serve and care for our patients and customers. The courses, learning activities, and resources provided to you in our pharmacy technician training program are designed to give you foundational and advanced knowledge, skills, and on-the-job experiences you need to prepare to become a certified pharmacy technician.
In accordance with state and federal regulations, assists the pharmacist, under direct supervision, in the practice of pharmacy. Assists the pharmacist in the performance of other Pharmacy Department duties in accordance with Company policies and procedures.
Responsible for using pharmacy systems to obtain patient and drug information and process prescriptions. If PTCB certified, assists with and coaches pharmacy technicians in the operation of pharmacy systems and cashiers in the operation of the pharmacy cash registers.
Models and delivers a distinctive and delightful customer experience.
Customer Experience
Engages customers and patients by greeting them and offering assistance with products and services. Resolves customer issues and answers questions to ensure a positive customer experience.
Models and shares customer service best practices with all team members to deliver a distinctive and delightful customer experience, including interpersonal habits (e.g., greeting, eye contact, courtesy, etc.) and Walgreens service traits (e.g., offering help proactively, identifying needs, servicing until satisfied, etc.).
Develops strong relationships with most valuable customers.
Operations
Under the supervision by the pharmacist, assist in the practice of pharmacy, in accordance with state, federal, and company policy. Reviews and complies with the Walgreen Co. Pharmacy Code of Conduct.
Performs duties as assigned by Pharmacy Manager, Staff Pharmacist and Store Manager including utilizing pharmacy systems to enter patient and drug information, ensuring information is entered correctly, filling prescriptions by retrieving, counting and pouring pharmaceutical drugs, verifying medicine is correct, and checking for possible interactions. Assists pharmacists in scheduling and maintaining work flow.
Reports, immediately, prescription errors to pharmacist on duty and adheres to Company policies and procedures in relation to pharmacy errors and the Quality Improvement Program.
Strictly adheres to the Walgreen Co. policy regarding Good Faith Dispensing during all applicable prescription dispensing activities.
Responsible and accountable for registering all related sales on assigned cash register, collects and handles cash as required. Takes customer to OTC aisle when possible to assist in locating products.
Handles telephone calls that do not require personal attention of the pharmacist, including those to physicians.
Processes (corrects and resubmits) manual claims for third party program prescription services in a timely and efficient manner, and performs other clerical duties, as assigned by the Pharmacy Manager.
Assists and supports Pharmacy Department on inventory management activities, such as, ordering, unpacking, checking and storing shipment of pharmaceuticals. Maintains knowledge of Company asset protection techniques, and files claims for warehouse overages (merchandise received, but not billed), shortages (merchandise billed, but not received), order errors or damaged goods involving Rx drugs.
May assist pharmacist in administering clinical services including the collection and proper labeling of blood/urine samples from patients and other clinical services as required; assists pharmacy staff in coordination of clinical services, Walgreens healthcare clinics and external providers.
Assists Pharmacy Manager and Staff Pharmacist in developing and maintaining good relationships with the local medical community, including physicians, nurses, and other health care providers, by medical provider detailing and outreach to health groups, retirement homes, nursing homes, and other forums for enhancing growth opportunities.
Assists with exterior and interior maintenance by ensuring the Pharmacy Department is stocked with adequate supplies, clean, neat and orderly in condition and appearance.
Complies with all company policies and procedures; maintains respectful relationships with coworkers.
Completes special assignments and other tasks as assigned.
Training & Personal Development
Earns and maintains PTCB certification through the designated PTCB training program and/or state required certification/registration. Otherwise, earns PTCB certification as condition of promotion to senior technician.
Attends training and completes PPLs requested by Manager and acquires continuing education credits. Maintains knowledge and skill in healthcare and pharmacy, including latest news and developments.

Through completion of the Walgreens pharmacy technician apprenticeship program, experience qualifies for eight (8) college credit hours as recognized by the American Council on Education (ACE). This course is recommended for 3 semester hours at the lower-division baccalaureate/associate degree category and 5 semester hours in the upper-division baccalaureate degree category for a total of 8 semester hours.



Basic Qualifications

Must be fluent in reading, writing, and speaking English. (Except in Puerto Rico)
Preferred Qualifications

Prefer six months of experience in a retail environment.
Prefer to have prior work experience with Walgreens.
Prefer good math skills so they can fill prescriptions accurately, including counting, measuring and weighing medications.
Prefer good computer skills.
Prefer the knowledge of store inventory control.
Prefer PTCB certification.
The following information is applicable for San Francisco, CA applicants: Pursuant to the San Francisco Fair Chance Ordinance, we will consider for employment qualified applicants with arrest and conviction records.
An Equal Opportunity Employer, including disability/veterans.
To see the salary range for this position please click here: Pay Transparency Pharmacy Technician / Pharm Tech Apprenticeship
Explorar mas de esta ubicación
Ver mas
Regístrese para recibir nuevas alertas de trabajo e información
Beneficios
Salud, dental y de la vista

Cobertura de recetas

Programas 401(k), participación en las ganancias y compra de acciones para empleados

Descuento para empleados

Recursos para el trabajo y la vida

Programas de desarrollo profesional

Hasta 8 horas de crédito universitario por ACE
Tendencias
Por qué es tan importante para nosotros tener a los farmacéuticos adecuados trabajando en nuestras tiendas

Si alguna vez hubo una historia importante de 'cuidado con el comprador' sobre las prácticas médicas estadounidenses, esta es.

Walgreens apunta a una atención médica más eficiente

Walgreens reconoce la importancia de la farmacia y se esfuerza por hacerla más eficiente.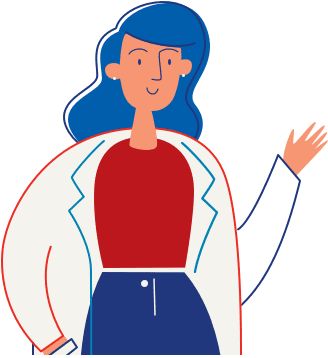 Nuevas oportunidades para el miembro actual del equipo
Aprender y crecer es una gran parte de nuestra cultura. Por eso nos encanta cuando nuestra gente quiere explorar nuevas posibilidades.
No hay trabajos guardados.
Tus trabajos que buscas, aparecen aqui.