Meet Esteban Paredes – from coordinator to manager, internal communications
Esteban Paredes is a proud first-generation Latinx college graduate from the University of Illinois at Chicago (UIC) with a bachelor's degree in marketing. One of Esteban's previous classmates worked at the Walgreens corporate support center enjoyed the company culture and encouraged him to apply. He joined the organization in 2019 as a coordinator, where he supported implementing programs for stores, leadership, and internal departments. Through his role, Esteban gained valuable experience in coordinating and executing programs, which helped him grow his career at Walgreens. After working as a coordinator, Esteban transitioned into a business analyst role, where he oversaw communication strategies to support pharmacy and retail operations management.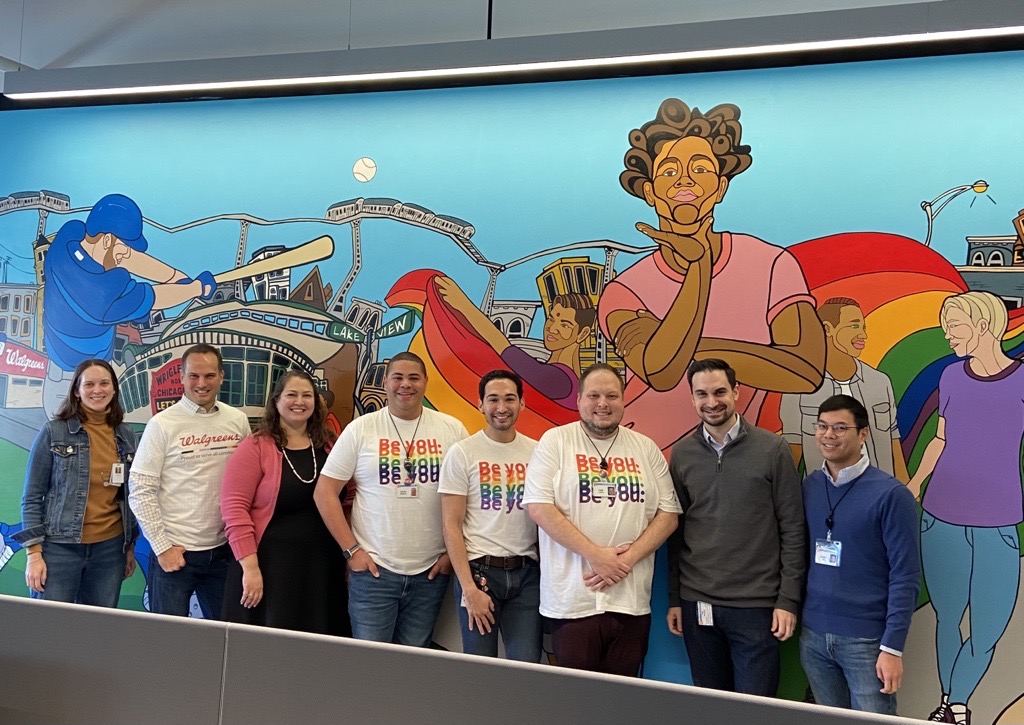 A passion for communications
In this position he discovered a passion for communications and began collaborating with Walgreens business resource groups, such as the Pride Alliance, which champions LGBTQ+ initiatives in the Company, African American Leadership, Latino Professionals and more. Currently, Esteban leads internal communications efforts for the Walgreens environmental, social and governance (ESG) and diversity, equity and inclusion (DEI) team to drive engagement, awareness, and amplification of our top priorities for the function across our U.S. team and counseling our business resource groups (BRGs) on communications best practices.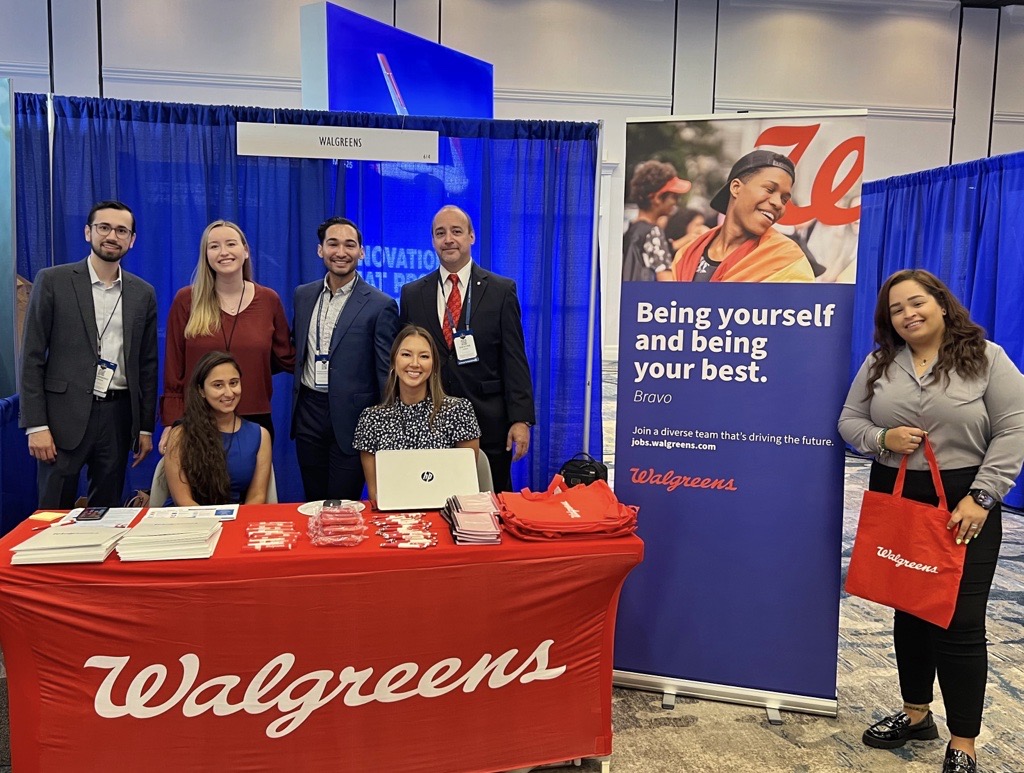 Building connections
No matter where you are, life at Walgreens is driven by a culture of helping others. Esteban believes building connections is essential to career growth and is an active member of multiple business resource groups at Walgreens. Additionally, he is the co-chair of an external partnership with the Association of Latino Professionals for America (ALPFA), a premier Latino organization focused on empowering and developing Latinos as leaders of character for the nation, in every sector of the global economy. At his alma mater University of Illinois - Chicago, Esteban continues to give back to the Latinx community by facilitating thoughtful discussions through the ALPFA to provide students with the tools they need to be successful in corporate America as enter the job market.
Four important career lessons
Esteban shares his top four career growth lessons:
Get comfortable with being uncomfortable. Take risks and challenge yourself by doing uncomfortable things. If you always stay in your comfort zone, there is little room to grow as an individual and professional.
Build your community. Seek out spaces where you can be your authentic self. When you find your tribe, identify people who are willing to support you in your career journey as a mentor or sponsor.
Lift others up while you climb. As you aspire to achieve your goals, remember to lift others up while you climb. There is nothing more rewarding than being able to give back to those that have helped you.
Learning to be flexible and adaptable. Change can be out of your control. Esteban shared that to respond effectively and calmly to different situations you must be willing to adapt, whether that be in new situations, with new leadership, or on new projects.
Join Esteban at Walgreens as our transformation into a healthcare company serves both our customers and community. Learn more about Walgreens commitments to diversity, equity and inclusion and our employee-led business resource groups here.